Ik hoop dat jullie begrijpen dat mijn Engels niet perfect is en het hier en daar wat foutjes kan bevatten. Echter doe ik wel mijn best om het foutloos te maken (:
Deze imagine vond ik ook zeer leuk om te maken, bij deze bedankt voor de aanvraag!
Groetjes Greenbean.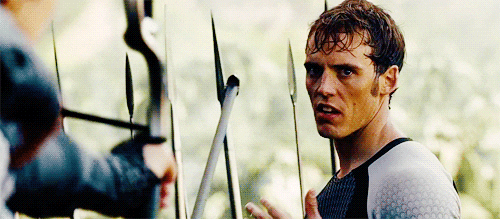 Finnick: Duck!
(Y/N): Finnick, what are you doing! You're supposed to kill me!
Finnick: I can't... I can't kill you (Y/N). I can't kill people who I love.
(Y/N): You...

don't love me.

We have to follow the rules, Finnick
Finnick: Fuck those rules (Y/N). I'll protect you till the end, neither you and those bastards like it or not.