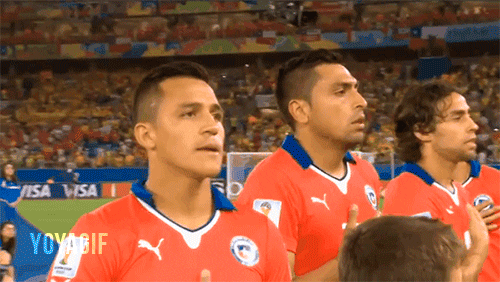 Nadieh Wilshere
'Are you sure you don't want me to make you anything?' vroeg Theo voor de zoveelste keer terwijl hij zelf net een broodje met ham en kaas onder het broodrooster deed. Ik rolde mijn ogen en probeerde het water uit mijn natte haar van de douche te drukken.
'Yes, I am! I'm feeling a bit sick and it's just best not to eat anything like that..' Het was een smoesje, ik was helemaal niet misselijk, maar dat hoefde hij niet te weten. Theo keek me even aan, liep naar me toe en legde zijn armen rond mijn middel.
'Are you sure you're okay? You;ve been sick quite a lot lately..' zei Theo toen bezorgd. Shit, hij begon het dus te merken. Snel toverde ik een glimlach op mijn gezicht.
'Yes, it's nothing, probably some cloddish bug which just keeps hanging on. I'll be fine in no-time.' Theo was nog niet helemaal overtuigd.
'But you've lost weight too.. I don't like to leave you when you're ill, you know.' zei hij toen. 'I can always call in sick tomorrow-'
'No way!' onderbrak ik hem. 'You've been missing a lot lately and I won't let you miss another training session. I'll be fine, it's not like I'm living alone and besides Anne is home too, right Anne?' grijnsde ik naar Anne die net de keuken in kwam gelopen. Anne had natuurlijk geen flauw die waar we het over hadden, maar rolde haar ogen toen ze ons gearmd zag staan.
'It's still so weird that you're a couple. Not that you two are weird, you're cute, it's just weird to me.' zei ze toen, waarna we allebei moesten lachen. Theo liet me los en haalde zijn tosti onder het broodrooster vandaan.
'Don't you think Nadieh looks thinner, Anne?' vroeg hij toen. Oh nee.
'Theo, come on! I've just been sick and working out more, nothing bad.' Anne keek me onderzoekend aan en knikte.
'Yeah, now you say it! But I bet you got a clearer or should I say, barer view than I did.' zei ze toen pestend. Ik werd rood en Theo grinnikte.
'Just keep an eye on her when I'm going home tomorrow alright?'
'Theoo..' zeurde ik.
'I know you don't like it when I'm being overprotective.' knipoogde hij toen.
Alexis Sanchez
Ik wist ook wel dat Anne het goed bedoelde en dat ze verhaal kwam halen bij mij. Het was nog niet eens de minst geloofwaardige roddel en het kon maar gewoon zijn dat Pierre het zo had verteld en dat Jack het zo had gehoord, maar dan nog! Ik had gewoon even een moment voor mezelf nodig gisteravond. Ik kon het niet hebben dat al mijn teamgenoten tegen me keerden. Ik mocht dan wel een einzelganger zijn, maar dat betekende niet dat ik het fijn vond om dat ook in een team te zijn. We moesten namelijk wel goed met elkaar kunnen opschieten, we speelden nog steeds in hetzelfde team en het werd moeilijk als je niet meer samen kon spelen in een teamsport. Het was ook niet goed voor de rust in mijn gedachten. Het telefoontje van mijn agent kwam weer in mijn hoofd en om in ieder geval even te kijken wat deze clubs te bieden hadden.. Tja, die optie werd wel steeds aantrekkelijker.
De volgende dag besloot ik dan ook Anne op te bellen en het uit te praten. Dat hadden we niet goed kunnen doen gisteren en eigenlijk begin ik me er ietwat schuldig over te voelen.
'Hi babe!' zei ik meteen toen ze opnam. 'I'm sorry about yesterday, I needed a moment for myself to think things over. Do you wanna have a date tonight? Come over? I can cook if you want?' stelde ik meteen voor. Anne zuchtte.
'Alexis.. I proposed to come over last night and you declined. Do you get that this is kinda confusing?' Ik beet op mijn lip. Dat snapte ik eigenlijk heel goed, maar dat betekende nog niet dat ze niet hierheen kon komen, toch?
'That's why I wanna see you today. We can talk about it and have a nice evening together. Come on guapa, let me make it up to you. You understand I need a moment after hearing my teammates accuse me of such things?' Ik hoorde Anne nogmaals zuchtten en wist dat ze even nadacht.
'Alright, fine, I'll come over, but only if you pour that amazing Chilean wine.' Ik moest even lachen.
'Yes, definitely, deal. I better start cooking then. See you around 7?'
'See you around 7.' bevestigde Anne voordat ze ophing.
Er zijn nog geen reacties.