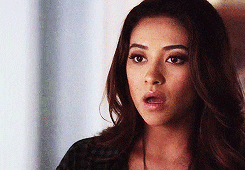 Josephine Ruth Brown



De eerste en tweede kerstdag verliepen rustig en gezellig. Ik had al mijn aandacht gestoken in mijn familie. Het belangrijkste voor mij was dat mijn kinderen een onvergetelijk kerst zouden hebben. Harry had nog wel een keer gebeld naar ons huistelefoon, maar ik had tegen iedereen gezegd dat als Harry belde dat zij moesten zeggen dat ik er niet was. Ja, ik weet het. Heel volwassen. Alleen ik kan niet anders. Hoe zouden wij nu verder gaan? Ik pas niet in zijn leven en hij past niet in de mijne. 'Jojo, come with me to Sophie.' Zegt Jeff die mij een por geeft in mijn zij. 'Why? she is your friend.' - 'when was the last time you went to a party?' Ik moet even lachen om zijn opmerking. 'Jeff, I'm a mother. I don't party anymore.' Hij rolt zijn ogen 'your twenty-four, you should party. Lucy and Mitch are sleeping and mom and dad will be there for them. Come on. One houseparty.' Ik zucht en twijfel even. 'No Jeff, I can't. Mom and dad are going away tonight so it's just not an option.' - 'Okay granny.' Mompelt hij en loopt dan de woonkamer uit.

'Bye have a great night.' Roep ik terwijl ik mijn ouders uitzwaai. Mijn ouders zijn tien jaar geleden gescheiden, maar ik merk er eigenlijk maar weinig van. Als wij hier in Engeland zijn doen ze nog altijd zoveel met elkaar. Nu gaan ze ook samen naar een concert. Het is wel schattig om ze zo te zien. Ik weet niet of ze dat doen omdat ze nog verliefd op elkaar zijn of dat het echt alleen vriendschappelijk is. Als ik net op de bank zit gaat de bel. Vast Jeff die zijn sleutel vergeten is. Ik slenter naar de deur. 'You forget your ke.. Harry.' Mompel ik verrast. 'Did not expect you... here.' Hij heeft een muts op en een lange jas aan 'Can I come in.' Vraagt hij voorzichtig. Ik twijfel even, maar knik dan toch. Ik doe een stap opzij en laat hem binnen. 'What are you doing here?' - 'I'm going back to California in two days and I just... Josie, what is this?' Hij kijkt mij intens aan. 'What is what?' Vraag ik zachtjes. Ik voel de zenuwen door mijn lichaam razen. 'Don't.' - 'Don't what?' Vraag ik weer. 'Don't do this act that you don't know what I'm talking about. There is something between us. It has been there since I first saw you twelve years ago. Even after all these years, you're still always in my mind and I have hated it for the past seven years.' Ik zie duidelijk dat hij gefrustreerd is. 'We had sex three days ago and it was amazing, more then amazing. But then, you ignore all my calls. What the fuck Josie, we are not sixteen anymore, come on. I deserve better than the way you're treating me now.' Ik hoor de trilling in zijn stem. Verstijfd staar ik naar hem. Ik kan alleen maar naar hem kijken. De woorden om hem gerust te stellen heb ik niet. 'What do you want me to say, Harry?' Hij zucht gefrustreerd en gaat met zijn handen door zijn haar. 'Just tell me the truth. You feel it too, the attraction, everything. The fuck, just tell me why the fuck you always do this to me. Why do you always with my head.' De tranen voel ik nu achter mijn ogen prikken. Ik strek mijn hand naar hem uit, maar hij deinst naar achter. 'Every time, I think I'm over you, you come back into my life and you just ignore me afterwards.' - 'You walked away from me four years ago, remember in the bathroom.' snik ik. De eerste tranen beginnen over mijn wangen te rollen. 'Yeah because you fucking walked in with another guy after three years of ghosting me.' Roept hij nu boos en slaat tegen de muur. De tranen beginnen nu ook over zijn wangen te rollen. 'Don't you dare put this on me. All I ever wanted to do was to love you and give you everything.' - 'And all I ever wanted to do was to love you and give you everything, Harry. I chose you.' Roep ik terug. Hij kijkt mij verbaasd aan, maar voordat hij erop kan reageren horen we iemand. 'Mommy?' Opeens staat Lucy daar bovenaan de trap. Snel veeg ik mijn tranen van mijn wang. 'I'm sorry darling, go back to bed.' Ze loopt de trap af en kijkt nu ook Harry aan. 'What's going on?' - 'I'm sorry I was shouting.' Mompelt Harry zachtjes en loopt naar haar toe. 'It's okay, your mommy and I are just a little bit sad about stupid things from the past.' Lucy veegt voorzichtig een traan van Harry zijn wang. 'Don't be sad Harry.' Ze slaat haar armen om hem heen en trekt hem in een knuffel. Ik zie hoe Harry ook zijn armen om haar heen slaat. 'Go on now Lucy-bear, back to bed.' Probeer ik zo kalm mogelijk te zeggen nadat ze elkaar los hebben gelaten. Ze twijfelt nog even, maar loopt dan toch weer naar boven. Ik doe de deur van de woonkamer open en sein dat Harry er naar binnen moet gaan. Eenmaal binnen durven we elkaar weer aan te kijken. 'Harry I got kids, responsibilities, and you are you.' Hij kijkt weg en loopt naar het raam. 'You don't have to say you love me. You don't have to say nothing. You don't have to say you're mine. Honey, I'd walk through fire for you. Just let me adore you.' Zingt hij zachtjes. 'Harry...' -' Oh, honey. I'd walk through fire for you. Just let me adore you, like it's the only thing I'll ever do, like it's the only thing I'll ever do. Your wonder under summer sky , Brown skin and lemon over ice. Would you believe it? You don't have to say you love me. I just wanna tell you somethin'. Lately you've been on my mind, honey.' Zingt hij verder zijn ogen kijken mij intens aan. Hij doet een paar grote stappen naar mij toe en staat dan weer recht voor mij. 'I made that song for you... a few years ago. I have had it for so long, but I did nothing with it. It was only when I was making my latest album that I could sing it again. That I could bear to hear it, to think about it.' De tranen rollen weer over mijn wangen. 'Josie, I adore you and that is the only thing that matters.' Hij tilt voorzichtig mijn kin op. Zijn andere hand voel ik in mijn nek. 'Oh Josie, just let me adore you , like it's the only thing I'll ever do.' Zingt hij weer. Hij buigt zijn hoofd naar de mijne. Zachtjes drukt hij zijn lippen op de mijne. 'We can do this. Together. It doesn't matter that you have children with another guy and that I am me.' Fluistert hij zachtjes en drukt weer zijn lippen op de mijne. Ik weet dat ik het hem eigenlijk moet vertellen, maar het lukt mij niet. 'Harry...' Voordat ik nog wat kan zeggen voel ik zijn lippen weer op de mijne. Zachtjes voel ik zijn tong tegen mijn lippen, waarna onze tongen elkaar vinden. Mijn armen sla ik om zijn nek en onze lichamen komen dicht tegen elkaar te staan.
Er zijn nog geen reacties.