19 - I don't know how long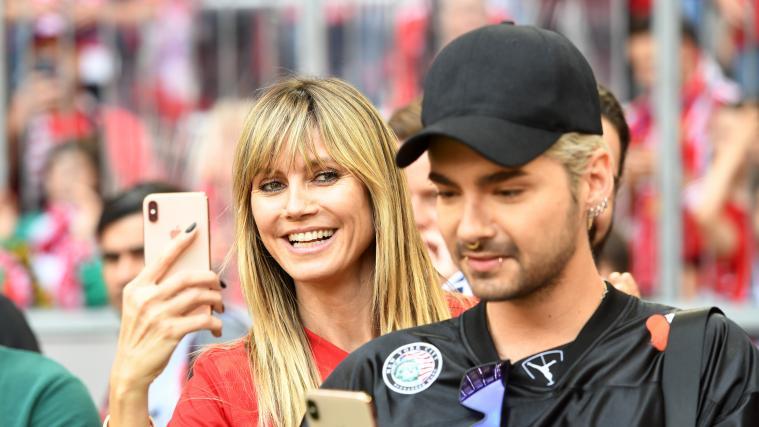 De dagen daarna vliegen voorbij. Jullie slapen uit, Sophia en Roos komen een paar keer langs, jullie gaan uit, jullie maken uitstapjes naar andere steden - voor je het weet is er een week voorbij.
"Bill?" roep je vanuit de keuken, als je hoort dat hij de woonkamer in loopt.
"Yes!"
"I really don't want to ruin your stay, but eh.. when are you going back to LA?"
Hij loopt de keuken in. "Coffee?"
"Sure."
Hij rommelt een beetje met het koffiezetapparaat, maar zegt verder niks. Je pakt zwijgend je koffie aan en kijkt hem vragend aan. Hij zucht.
"I was supposed to go back tomorrow," geeft hij zachtjes toe.
"Supposed to?"
"Well, I cancelled my flight back. I just have to, eh, book a new flight."
Je kijkt hem even niet begrijpend aan. "Why did you cancel?"
"Would you like me to go?"
"No." Je antwoord verlaat je mond voordat je het doorhebt. Hij kijkt je met een klein glimlachje aan en het lijkt wel alsof hij opgelucht is. Je schudt zachtjes je hoofd.
"What's up?"
"Nothing, I just wish you would have told me sooner," geef je toe. "I mean, it's great that you're staying longer, but now I kinda feel bad, keeping you here."
"You're not keeping me here," zegt hij zacht. "I wánt to be here."

Bill P.O.V.
Je loopt met je koffie terug naar de logeerkamer. Zodra je de douche hoort lopen en zeker weet dat Maud eronder staat, doe je de deur van je kamer dicht en bel je Tom op.
"Hey!" roept hij enthousiast. "Hoe gaat het daar?"
"Hey Tom. Het gaat."
"Vertel."
"Ik heb gedaan, wat jij zei. Ik heb mijn vlucht terug geannuleerd en daar is ze blij mee - blijer dan ze toe wil geven, volgens mij. Maar nu zegt ze dat ze liever van te voren had geweten dat ik dat gedaan had, omdat ze zich nu schuldig voelt. Ze weet dat ik mijn vlucht voor haar geannuleerd heb."
Het blijft even stil aan de andere kant van de lijn. "Maar ze is blij dat je blijft?"
"Ja, ze is blij dat ik blijf. Als in, ik vroeg of ze wilde dat ik wegging en toen zei ze gelijk nee."
Ik hoor Tom met Heidi smoezen op de achtergrond. "Heidi vraagt of ik je op speaker zet, is dat okay?"
"Ja, prima."
"Hey Billy!"
"Hey Heidi. Tom heeft je verteld wat er speelt, neem ik aan?"
"In grote lijnen."
Je zucht. Je gunt je broer alles en je bent heel blij dat hij de liefde van zijn leven heeft gevonden, maar je kan het op een bepaalde manier niet uitstaan dat hij altijd alles aan Heidi vertelt. De dag nadat je met Maud naar dat 00s en 90s feestje bent geweest, heb je Tom gebeld. Je vertelde hem over het moment buiten, dat jij haar wilde kussen en dat ze je vertelde dat ze er nog niet klaar voor was. Voor jou was dat een afwijzing. Tom lachte je hard uit. Het was geen afwijzing, volgens hem, het was een teken dat je geduld moet hebben. Dat probeer je nu en je merkt dat jullie ongemerkt dichter naar elkaar toegroeien. Ze hangt tegen je aan op de bank als jullie tv kijken, jullie lopen hand-in-hand over straat, ze zit zelfs soms op schoot als het even druk op het balkon wordt.
"In ieder geval, ik moet wel een keer een terugvlucht boeken. Ik kan hier niet zomaar blijven. We hebben een album op te nemen.."
"Daar heb ik ook over nagedacht," zegt Tom. "En ik denk dat ik de oplossing heb."
"Vertel."
"We zouden naar Duitsland vliegen, toch? Om met Gus en Georg op te nemen."
"Ja."
"Wat nou als ik naar Nederland vlieg, daar een auto huur en we dan samen naar Duitsland rijden?"
Hoe stom is het dat je daar zelf nog niet over nagedacht hebt?! "Is dat niet raar?"
"Ik denk het niet," zegt Heidi voorzichtig. "Weet je zeker dat je al die tijd bij haar kan blijven?"
"Waarom niet," neemt Tom het voor me op. "Hij is er al een week en ze vraagt nu pas wanneer hij weg gaat."
"Dat snap ik, maar jullie gaan volgende maand pas de studio in. Dat betekent dat hij daar nog ruim drie weken blijft."
Terwijl Heidi en Tom kibbelen op de achtergrond, zit je met een gelukzalige glimlach op bed. Nog drie weken bij Maud. Wie weet wat er in die drie weken kan gebeuren...
"Ben je daar nog, Bill?"
"Ja, Tom, ik ben er nog," zeg je snel.
"Ik heb je even van de speaker afgehaald," legt hij uit. "Ik zou het gewoon doen. Heb je nog spullen van thuis nodig die ik naar je opstuur?"
"Ik denk het niet, maar als ik toch iets mis, laat ik dat wel even weten. Ik ga nu eerst aan Maud vertellen dat ik langer wil blijven. Ik houd je op de hoogte!"

[Maud P.O.V.]
Als je onder de douche vandaan komt, droog je je snel af en wikkel je jezelf in een handdoek. Je schakelt de bluetooth speaker uit en zet de afspeellijst aan op je telefoon. In gedachten loop je al neuriënd de badkamer uit. Direct achter de deur staat Bill en je schrikt je een ongeluk.
"Bill!" roep je uit. "Don't e-ver scare me like that again!"
"I'm sorry," zegt hij gelijk. "I was about to knock, when you..."
"It's okay. What's wrong?"
Hij schuifelt nerveus met zijn voeten. "Well, there's nothing wrong, I just.. I talked to Tom when you were in the shower, about going home."
Je krijgt het gevoel alsof er een baksteen in je maag zit. Vanochtend leek het er nog op alsof hij niet weg wilde, maar nu...
"And?" weet je uit te brengen. Hij kijkt je met een verlegen glimlach aan.
"Would it be okay if I stayed a while longer?"