72 - Help me back on my feet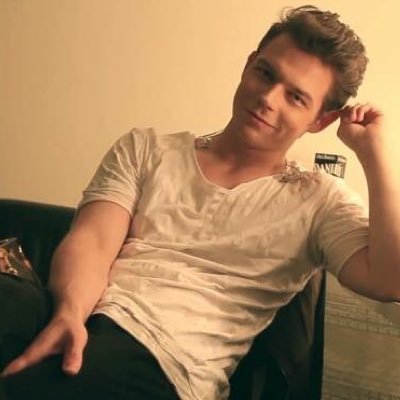 Na een dag vol met bellen, ben je blij als je 's avonds op bed neerploft. Nadat jullie bij de parkeerplaats wegreden, heb je Sophia ook nog maar even gebeld - dat had je haar ten slotte beloofd. Je hebt haar nog niks verteld over Evan, behalve dan het hele blackmail-verhaal. Gelukkig snapte ze wel dat je daarom met Georg mee naar Duitsland bent gegaan, in plaats van thuis bent gebleven.
Vanavond slaap je in de logeerkamer in Georg's appartement in Magdeburg en de bedoeling is om morgen of woensdagochtend door te reizen naar Berlijn. Georg is de auto van Gustav terugbrengen, maar je kon zelf de energie niet meer opbrengen om er een gezellige avond van te maken. Na een lange douche, ben je op bed gaan liggen en je scrollt nu een beetje door je facebookfeed. Als je een post van Aria voorbij ziet komen, word je toch nieuwsgierig - hoe zou het nu met haar gaan? Je klikt op haar profielfoto en ziet dat ze inmiddels aan haar Master begonnen is. Een beetje jaloers klik je de foto weer weg en je scrollt door de rest van haar profiel. Na een tijdje kom je een throwback-foto tegen van het schoolfeest die avond. Een gevoel van paniek overvalt je en voor je het doorhebt hang je boven de wc. Het kleine beetje eten dat je binnen hebt gekregen vandaag, komt er weer uit. Je laat je naast de wc op de grond zakken en trekt met een vies gezicht door. Alsof het niet allemaal al rot genoeg is, hoor je beneden de deur open en dicht gaan - Georg is terug.
"Maud?" roept hij vanaf beneden.
"In here," probeer je terug te roepen, maar het komt er zwakjes uit.

Georg P.O.V.
Om Maud een beetje op te vrolijken heb je geregeld dat jullie morgen met Gustav gaan brunchen. Een beetje gezelschap zal haar vast goed doen, bedenkje met een glimlach, terwijl je de voordeur opendraait.
"Maud?" roep je naar boven, om te kijken of ze nog wakker is. Je hoor een zwak geluid van boven komen en met twee treden tegelijk vlieg je de trap op. "Are you okay?" vraag je, terwijl je de slaapkamerdeur open trekt. Daar is ze niet.
"In here," klinkt het zacht uit de badkamer. Je snelt door naar de badkamer, maar je blijft toch voor de deur stilstaan.
"Can I come in?"
"Yeah..."
Je opent langzaam de deur en ziet dat Maud naast de wc op de grond zit, met haar knieën opgetrokken en haar hoofd op haar knieën.
"What happened?"
Ze haalt haar schouders op. "I was looking at some pictures on facebook and I came across a picture from.. from that night. And then I literally felt sick and I threw up."
"Oh, shit. Ähm, yeah, okay. So, why don't you take another shower, then I'll make you something to eat."
"I'm not hungry," protesteert ze zacht. Je haalt je schouders op.
"I don't really care. You have to eat something. Is there something you would like to eat?"
"I don't know. Maybe toast or something."
Je helpt haar opstaan en wacht op de gang totdat je hoort dat ze onder de douche staat. Dan loop je naar beneden en haal je je broodrooster tevoorschijn. Af en toe luister je onderaan de trap om te horen of alles boven nog goed gaat. Na een paar minuten hoor je dat ze de douche dicht draait. Je pakt de stukken toast en legt ze op een bord. Dan draai je je om en pak je de waterkoker, die inmiddels ook opgewarmd is, en schenk je twee mokken vol. Met de mokken en het bord loop je naar de bank. Je zet ze neer op de salontafel en loopt terug naar de keuken op de theedoos te pakken. Vanavond is duidelijk meer een thee-avond dan een bier-avond.
"Georg?"
"I'll be right there. I put your toast on the table. Would you like something on it?"
"Nah, just toast is fine."
Je loopt terug naar de woonkamer en gaat naast Maud op de bank zitten. Ze knabbelt stilletjes aan een stuk toast.
"How are you feeling now?"
"A bit better," zegt ze, met een kleine glimlach. "Although I feel sick again when I think about telling Bill about what happened."
"I understand. Remember what I told you, if you want me to be there-"
"I know. I'll think about it. Is it okay if I go out for a ciggie?"
"Yeah, you can go out in the garden - the key is in the backdoor."
Ze knikt en loopt naar de achterdeur terug. Je kijkt haar hoofdschuddend na. Dit kan je niet in je eentje.
Georg: Sorry dat ik je zo laat app, maar kan je asap hierheen komen? Er is iets met Maud...