77 - Glad that you came by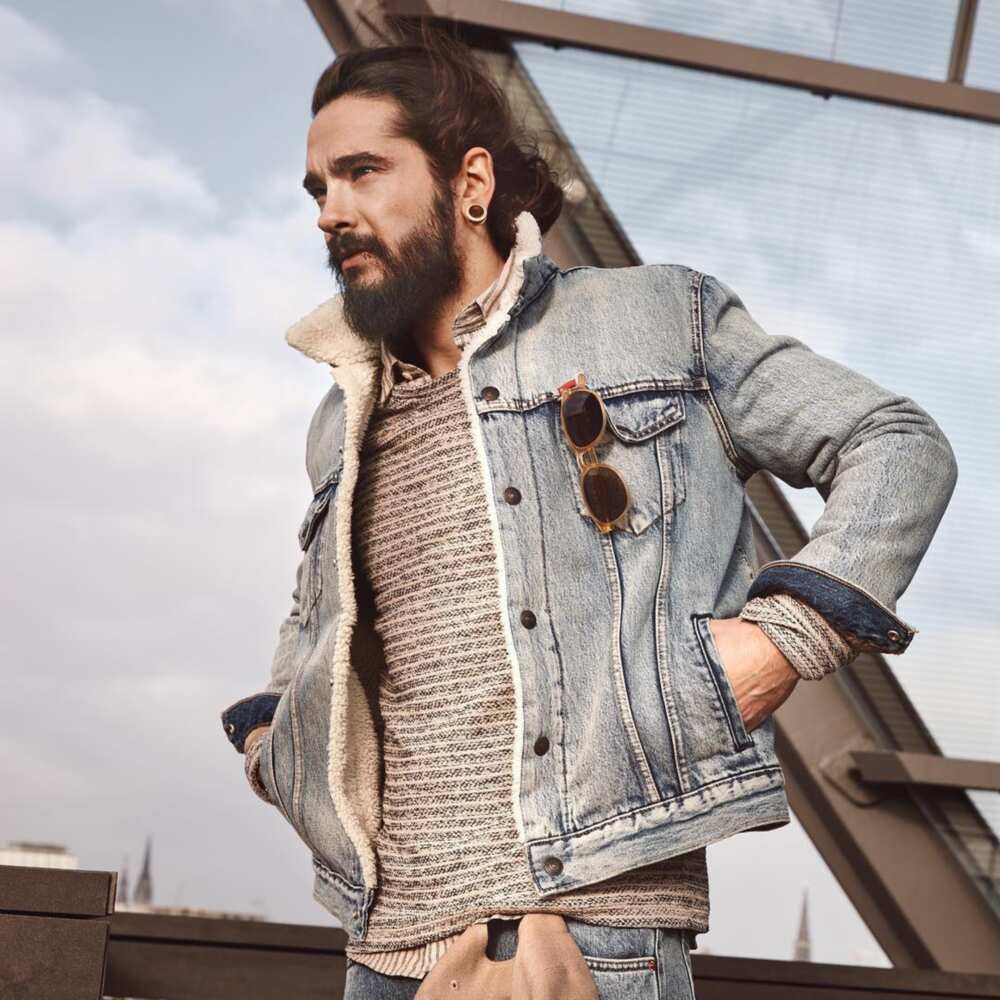 "No way," weet je uit te brengen.
"No coffee? That doesn't sound like the Maud I know."
Met een brede grijns en een kop koffie wacht Tom op je in de keuken. Je staat even aan de grond genageld, maar snelt dan op hem af en geeft hem een dikke knuffel. "What are you doing here?!"
"Hey sis," grinnikt hij. "Careful, I'm still holding your coffee."
Je stapt naar achter en kijkt Georg met toegeknepen ogen aan. "I could swear I heard a woman's voice in here before."
"That was Heidi," legt hij uit. "She's out in the garden, making a phone call."
"She's talking to Bill," vervolgt Tom. "Who doesn't know we're here, by the way."
"But.. why?"
De jongens wisselen een blik uit en Tom drukt je dan je koffie in je handen. "Please, drink your coffee. It is kinda scary to see you this awake and talkative without your morning caffeine."
"Thanks," glimlach je en je neemt een flinke slok. Je loopt door naar de woonkamer en gaat op de bank zitten. Tom en Georg lopen achter je aan en komen erbij zitten. Zodra je de lege mok op tafel zet, pakt Tom die op.
"More coffee?"
"Yes, please."
Een beetje hoofdschuddend kijk je hem na, terwijl hij naar de keuken loopt. Het is bijna eng, zo veel als Bill en Tom op elkaar lijken. In alles, behalve uiterlijk dan. Of, niet eens zo zeer uiterlijk, maar meer style. Je schudt opnieuw zacht je hoofd. Georg kijkt je vragend aan.
"Sorting my thoughts," mompel je beschaamd.
"Aha. Did you sleep okay?"
Je knikt. "I did. You?"
"I slept all right. Have you talked to Bill yet?"
"He texted me this morning. Told me Tom and Heidi left without saying bye. Now I know why, I guess. And, uhm, he wanted to call, so I told him I would call him tonight."
"All right. That sounds like a plan."
Tom komt terug met de volle mok koffie en zet die voor je op de salontafel neer. "There you go."
"Thanks. Now, can someone tell me what you're doing here?"
"We should wait for Heidi," zegt Georg snel. Tom haalt zijn schouders op, alsof hij wil zeggen; ik vind alles prima.
Je fronst en besluit er maar niet op in te gaan. Je hoort vanzelf wel wat er aan de hand is. Je neemt een slok koffie en staart naar de achterdeur.
"Can I go out for a ciggie?"
"Let's go up to the roof and smoke there," stelt Tom voor.
"The roof?" zeg je verbaasd.
"Follow me. It has the best view of Magdeburg!"
Je loopt achter Tom de trap op, door naar de zolder en tot je verbazing zit er een deur naar een enorm dakterras. Dan besef je je dat het eigenlijk wel te verwachten was.
"You coming?"
Je schudt snel je hoofd en ziet dat Tom inmiddels op het dakterras staat en de deur voor je open houdt. Je knikt en loopt naar buiten. Jullie gaan op de bank die er staat zitten en steken allebei een sigaret op.
"So...?" begint hij.
"I was gonna ask you the same," grinnik je. Hij kijkt je een tikkeltje vragend aan, maar haalt dan zijn schouders op.
"I guess Georg will enlighten us in a few minutes."
"Enlighten? Now I'm really curious."
Hij lacht met je mee en neemt een hijsje van zijn sigaret. Je kijkt rond en ziet dat je inderdaad een mooi uitzicht van de stad hebt. Je staat op en leunt over het muurtje heen om verder rond te kijken.
"Wait a minute, is that.. Gustav!"
De jongen die je beneden op straat ziet lopen, kijkt zoekend om zich heen en dan naar boven. Tom is inmiddels naast je komen staan om te zien tegen wie je 'Gustav' schreeuwt. Er wordt wild gezwaaid vanaf beneden; het is inderdaad Gustav die daar op straat loopt. Je drukt je sigaret uit en vliegt dan met twee treden tegelijk de trap af. Halverwege de laatste trap, hoor je de deurbel gaan.
"Got it!" roep je, naar niemand in het bijzonder, en je springt de laatste paar treden af. Je loopt door naar de voordeur en trekt die open. "Gus! What are you doing here?!"
"Ähm, Georg invited me for brunch - didn't he tell you?"
"No! But I'm so glad to see you, yay!"
Hoe ongemakkelijk het ook is, trek je Gustav in een knuffel. Hij blijft een beetje stijfjes staan. Je laat hem snel weer los.
"I'm sorry. I am just... I don't know, I hate not being with Bill and it is nice to at least have the rest of the band around," ratel je.
"The rest of the band?"
"Oh, uh, yeah. I only found out like ten minutes ago, but Tom and Heidi are here."
Gustav lijkt een beetje verbaasd, maar loopt dan achter je aan naar binnen. Inmiddels is Heidi kennelijk uitgebeld, want die zit naast Georg op de bank. Tom verschijnt onderaan de trap.
"You must be Maud," glimlacht Heidi, terwijl ze op staat en naar je toe loopt.
"And you're Heidi Klum," weet je uit te brengen. De jongens schieten in de lach en jullie kunnen niet anders dan met ze mee lachen. Zodra iedereen uitgelachen is en zit, kijk je Georg met toegeknepen ogen aan.
"So, what is this all about?"