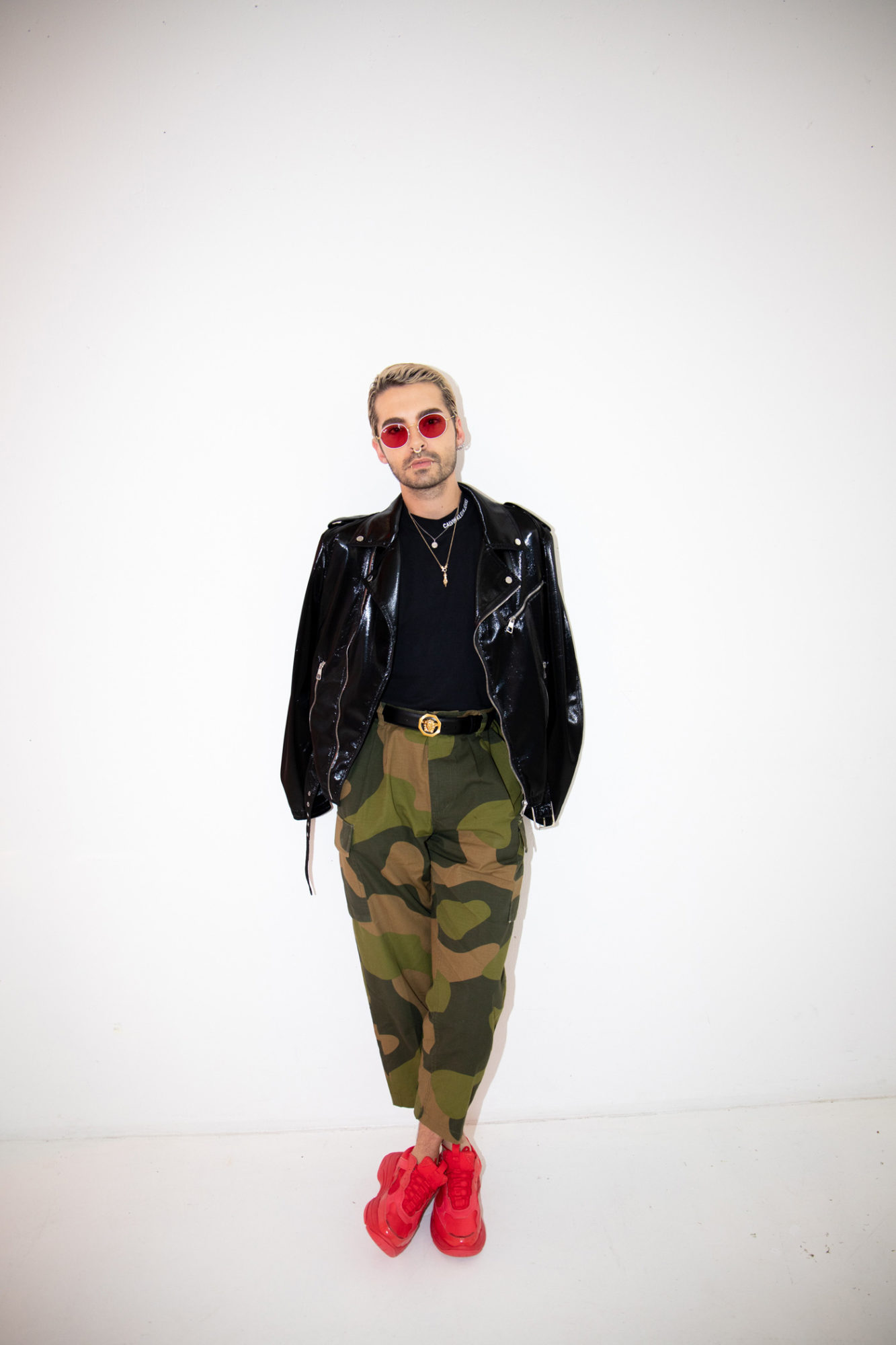 Je stapt voorzichtig in Bill's richting. "I can't believe I thought it was you."
"I can't really blame you," antwoordt hij met een klein, moeizaam glimlachje. "The possibility that anybody but you was playing footsie with me back there never crossed my mind, so that must have been the same for you."
"That's true. I thought you just didn't want anybody else to know..."
Hij stapt naar je toe en slaat zijn armen om je heen. "I kinda wish it was me though."
Je kijkt hem verbaasd aan en hij laat een klein pruillipje zien. "Then we wouldn't have to try and figure out who it was."
"I'm not sure I even wanna know," geef je zachtjes toe. "It will probably only make things like super awkward."
Hij drukt een kus op je lippen en glimlacht. "Don't worry about it. It was probably just one of the guys messing around."
Je grinnikt. "They have a weird kind of humour."

Als je de volgende ochtend wakker wordt, zie je dat Bill al wakker is. Hij staart peinzend voor zich uit. Je streelt zacht over zijn buik om hem te laten weten dat je wakker bent en drukt een kus op zijn borst.
"Oh, hey. Good morning," glimlacht hij.
"Good morning. What were you thinking about?"
Hij haalt onverschillig zijn schouders op. "Nothing... Everything..."
"Hm," antwoord je. "Let me get some caffeine in my system and then tell me."
"It's nothing you have to worry about," zucht hij. "You wanna get dressed and go out for breakfast and coffee?"
"Yeah, sure." Je rekt je uit, staat op en verdwijnt met wat kleding de badkamer in. Een klein kwartiertje later kom je aangekleed en opgemaakt de badkamer weer uit. Bill ligt nog in zijn pyjamabroek op bed. Je kijkt hem een beetje verontwaardigd aan. "I thought we were both getting dressed?"
"Sorry, got lost in my thoughts," mompelt hij en hij staat moeizaam op. Hij graait de bovenste kledingstukken uit zijn koffer en loopt de badkamer in. Je kijkt hem verbaasd na - dat is niks voor hem, om zomaar kleding te pakken zonder op zijn minst te kijken wat hij en pakt en of het bij elkaar past. Dan valt je op dat hij zijn telefoon op bed heeft laten liggen en je kijkt er twijfelend naar. Toch schud je die gedachte weer snel van je af - als Bill erover wil praten, komt hij er vanzelf wel mee. Als Bill de badkamer weer uit komt, schiet je in de lach. Hij kijkt je fronsend aan. "What?"
"Are you sure you wanna go out wearing that," weet je uit te brengen. Hij draagt een zwart shirt en één of andere oversizede legerbroek, waarvan je vrij zeker bent dat die van Tom is, die hij zo hoog opgetrokken heeft dat zijn enkels bloot zijn en hoog gehouden wordt door een riem met een grote, gouden gesp. Bill kijkt nog een keer naar zijn outfit en haalt zijn schouders op, alsof hij wil zeggen, waarom niet? Hij gaat op de bedrand zitten en trekt zijn rode airmax aan en slingert daarna zijn leren jas over zijn schouder. "You coming?"
"You're actually this," weet je uit te brengen en je moet enorm je best doen om niet opnieuw in de lach te schieten.
"Yes, I am. What's wrong with it?"
"Nothing. So, uhm, what about staying incognito?"
Hij tovert een Rayban met rode glazen tevoorschijn en zwaait die voor je neus heen en weer. "Also covered."
Je grinnikt zacht en zucht. "Okay, okay. Just don't act all shocked if people manage to recognize you."
"At least I'm not wearing a Tokio Hotel shirt," protesteert hij. Je schudt lachend je hoofd en pakt zijn hand vast.
"Let's go, mister Kaulitz."

Een paar uur later lopen jullie hand-in-hand door de straten van Berlijn en een gevoel van rust valt over je heen. Een brede glimlach verschijnt op je gezicht en je leunt kort met je hoofd tegen Bill's schouder. Hij kijkt je vragend aan.
"I don't know. I guess I'm just happy," glimlach je.
"Me too," glimlacht hij terug. Je twijfelt heel even of je verder moet praten, maar besluit het uiteindelijk maar gewoon te doen.
"Can I tell you something? You'll probably think I'm a complete moron, but it's something I've been thinking about."
"I promise not to make fun of you," grinnikt hij. "Or, at least not in your face."
Je rolt met je ogen. "Okay. I was just thinking that with everything we went through, we should... Let me put it differently - my mom always says that every bad experience will be evened out by a good one. So, with that in mind, I figured we have some pretty good experiences in store."
"I like that," glimlacht hij en hij knijpt zachtjes in je hand. "No more trouble."