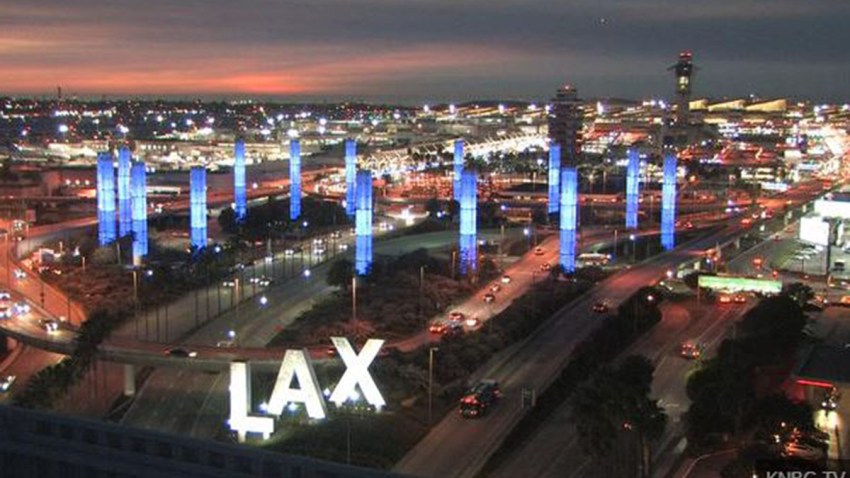 Sorry voor de paar stille dagen. Hoop dat jullie leuke paasdagen gehad hebben ondanks alles wat er nu speelt.
Maud P.O.V.
De dagen daarna lijkt de communicatie tussen jou en Bill enigszins normaal en je hebt je door Heidi laten overhalen om naar Los Angeles te reizen voor de verjaardag van de tweeling. Inmiddels sta je al een uur twijfelend voor de kast, met op bed een volgepropte koffer. Met een diepe zucht pak je je telefoon van je nachtkastje en je zoekt Sophia's nummer op.
"Hey babe," klinkt het al snel.
"Hey! Ben je druk?"
"Mwah, net thuis. Wel wennen hoor, terug naar het 'echte' leven nu de vakantie voorbij is. Jij?"
"Ik begin pas na het weekend."
"Oh ja, wrijf het er maar in," klaagt ze lachend. "Waarvoor belde je?"
"Uh, ik heb je hulp nodig, denk ik."
"Wat is er?"
"Bill is zondag jarig en ik heb me door Heidi laten overhalen om daarheen te gaan."
"Oh, leuk! Wanneer ga je?"
"Ik ga zo even voor tickets kijken, ik denk donderdagavond of vrijdagochtend. Beetje afhankelijk van de prijzen en reistijd."
"Oké. En je hebt nu hulp nodig met..?"
"Nou, ik ben dus aan het inpakken-"
"Het is pas dinsdag!"
"I know, I know, maar ik dacht, als ik dan nog iets nodig heb of moet wassen ofzo, heb ik daar nog tijd voor."
Je hoort haar lachen. "Oké, sure. En het probleem is?"
"Nou, twee dingen eigenlijk - één; Heidi heeft een surprise party georganiseerd voor de tweeling, maar ik zou niet weten wat ik aan moet trekken. Twee; ik moet nog een cadeautje voor Bill kopen."
"Oef. Oké. Geef me even een half uurtje om bij te tanken en dan kom ik jouw kant op. Als jij nou in de tussentijd je tickets boekt, weten we ook gelijk hoe of wat."
"Oké. Thanks, babe! Tot zo."
"Ciaooo!"

Als Sophia een klein uurtje later binnen stapt, kijkt ze vol verbazing naar de overvolle koffer op je bed. "Hoe lang was je van plan om te gaan?"
"Ik heb dinsdag, woensdag en donderdag vrij voor stage, maar nog geen stageplek, dus ik dacht, dan kan ik prima op dinsdag ofzo terug gaan."
"Het ziet eruit alsof je een maand lang vrij bent," grinnikt ze, terwijl ze wat kledingstukken uit de koffer pakt om te zien wat je hebt ingepakt. "Heb je al treintickets?"
Je kijkt haar verbaasd aan. "Nee, geen treintickets. Dat wordt lastig"
"Vertel."
"Nou, het is best wel onmogelijk om vanaf hier naar Los Angeles te gaan met de trein?"
"Ga je naar LA?!" tettert ze enthousiast.
"Uh, ja? Het is alleen niet echt makkelijk."
"Want?"
"Nou, de tickets zijn duur en ik moet nog naar het vliegveld en-"
"Ik kan je wel afzetten op het vliegveld," onderbreekt ze je.
"Echt?"
"Ja, geen probleem. Pak je laptop, dan gaan we die tickets boeken."
Je bent een beetje verbaasd door haar enthousiasme (bij gebrek aan een beter woord), maar pakt je laptop erbij. Tien minuten later heb je een ticket heen, waarmee je om kwart over één op vrijdagmiddag aankomt in Los Angeles, en een retourticket, waarmee je dinsdagavond om elf uur vertrekt uit Los Angeles en in de loop van woensdagmiddag aankomt op Schiphol.
Je loopt naar de keuken om een fles wijn uit de koelkast te halen en loopt met de fles en twee glazen door naar het balkon. Sophia zit daar al met een sigaret in haar hand. "Oké, volgende crisis."
"Nou, ik moet dus nog iets vinden om aan te trekken en ik moet nog een cadeau vinden voor Bill."
"Oké. Is er nog iets van een dresscode ofzo?"

Je stapt bijna shakend van de zenuwen het vliegtuig uit op vrijdag. Je hebt contact met Heidi gehad en ze zou je op komen halen op het vliegveld. Je trekt je capuchon wat verder over je hoofd heen en zet, zodra je door de eerste zonnestralen begroet wordt, je zonnebril op. Je vliegt bijna door de bagageclaim heen, haalt je koffer van de band en volgt dan de bordjes 'exit'. Heidi lachte je bijna vierkant uit toen je vertelde dat je met een normale vlucht die kant op kwam, maar nu je door het vliegveld loopt snap je haar reactie wel. Je merkt dat je extra alert bent op, tsja, alles eigenlijk. Iedereen met een mobiele telefoon, iemand die te lang jouw kant op staart.. - en dat terwijl je zelf niet eens echt beroemd bent. Je bent 'het vriendinnetje van' - en zelfs dat weten ze niet. Je ziet Heidi verderop staan wachten en knikt in haar richting om te laten merken dat je haar gezien hebt. Ze knikt terug en loopt langzaam de aankomsthal uit. Pas bij de auto kijkt ze je met een brede grijns aan.
"Hey! So sorry for all the mystery, but we don't want Bill finding out from the gossip that you're here, right?"
"Totally," glimlach je. Je merkt eigenlijk nu pas hoe moe je bent en je probeert een gaap te onderdrukken.
"You can sleep when we get home. Bill and Tom are in the studio all day, anyway."
Je glimlacht dankbaar en stapt in de auto. Op naar huize Kaulitz...