130 - Watching the sunrise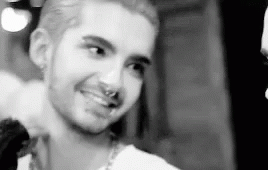 Je wordt de volgende ochtend alweer vroeg wakker en zucht - top, zo'n jetlag. Als je je omdraait en ziet dat Bill nog ligt te slapen, verschijnt er opnieuw een brede glimlach op je gezicht. Je drukt zacht een kus op zijn lippen, voordat je uit bed stapt. Je spiekt uit het raam en ziet dat het langzaam licht aan het worden is buiten. Je pakt het shirt van Bill dat je vannacht aan had, toen je ook al niet kon slapen, op van de grond en trekt het weer over je hoofd.
"Might as well watch that sunrise," mompel je, terwijl je op je tenen de slaapkamer uit sluipt. Je hoort luid gesnurk uit de slaapkamer van Heidi en Tom komen en bent maar wat dankbaar dat de tweeling niet in alles overeen komt. Je grist onderweg naar buiten je sigaretten van de tafel en loopt een stukje voorbij het zwembad, zodat je goed uitzicht op de opkomende zon hebt. Je gaat in het gras zitten en wordt al snel vergezeld door Stitch.
"Hey boy," gaap je. "Short night for you too, hm?"
Hij houdt even zijn kop schuin, maar gaat dan naast je liggen en legt zijn kop op je benen. Je aait hem en pakt met je vrije hand je telefoon om te zien hoe laat het is. Tien over half 7 - ugh.
Maud: Hey bbe
Sophia: Hey! Is het belangrijk of kan ik je na het eten terug appen?
Maud: Oh, sorry! Ik ben echt nog niet zo'n held met de tijden omrekenen.
Sophia: Vond al dat je zo vroeg belde vanochtend.
Maud: Sorry! En ik maar rekenen of je nog wakker was. Had al moeten zijn blijkbaar.
Sophia: No problemo. Ik app je na t eten weer.
Je legt je telefoon naast je in het gras en gaapt opnieuw. Dit worden lange dagen zo...
Een klein half uurtje later klinkt er wat gerommel in het huis. Stitch spitst zijn oren en kijkt even op, maar gaat dan weer liggen. Je hoort wat voetstappen op de stenen, gevolgd door: "Ah, there you are!"
Je draait je om en ziet dat Bill slaperig in zijn boxer op het terras in de tuin staat. "Oh, hey!"
Hij wrijft in zijn ogen en sjokt dan jouw kant op. Hij ploft naast je in het gras neer en legt zijn hoofd tegen je schouder. "What are you doing up so early?"
"Couldn't sleep. Jetlag. Figured I might as well watch the sunrise."
"Uhuh," gaapt hij. "Why didn't you wake me?"
"Because you look adorable when you sleep."
Hij tilt heel even verontwaardigd zijn hoofd van je schouder, maar legt hem dan weer terug, alsof hij bedenkt dat hij te moe is om die discussie met je aan te gaan. Jullie blijven een tijdje zo zitten, totdat de zon echt volledig op is en besluiten dan terug naar binnen te gaan voor koffie.

Twee uur later zit heel huize Kaulitz aan de keukentafel voor het ontbijt. Je kijkt vol verbazing naar de verse smoothies, vruchtensapjes en andere gezonde dingen die de tafel vullen en voelt je een beetje schuldig over wat je Bill normaal gesproken voorschotelt als hij bij jou is.
"Sorry, we're kind of health-freaks when we're home," legt hij uit, alsof hij je gedachten kan lezen. Je haalt je schouders op en schenkt voor jezelf een glas van één van de smoothies in. Je ziet dat Tom enorm zijn best doet om oogcontact met je te maken, maar zeker na jullie gesprek van vannacht probeer je dat nog even te mijden.
"So, did you enjoy yourselves last night?" vraagt Heidi, terwijl ze voor iedereen koffie inschenkt. Je kan de doordringende blikken en grijns op Tom's gezicht voelen zonder op te kijken.
"Yeah, we did," antwoordt Bill, alsof er niks aan de hand is. "I took her up to the looking point after we left you guys."
"Oh, that's so romantic!"
"But then why were you home so early?" vraagt Tom.
"Oh, uh," stamelt Bill. "We, ähm, I mean, Maud was tired because-"
"Because of the jetlag," val je hem snel bij, hoewel je weet dat dat helemaal geen zin heeft.
"That's funny."
"What's funny, Tom?"
"Well, I ran into Maud after you fell asleep, Bill. The jetlag caused her to stay awake, not to feel tired."
Je kijkt vanuit je ooghoeken naar Tom en ziet dat hij suggererend zijn wenkbrauwen wiebelt. Je kijkt naast je en ziet dat Bill langzaam rood aan loopt en nerveus in zijn nek krabt.
"Did you?" vraagt hij zo casual mogelijk, terwijl hij onzeker glimlacht.
"Yes, I did."
"So, ähm, you didn't go to bed while we were, ähm, when we went to bed?" probeert Bill nog.
"Nope," grijnst Tom. De glimlach op Bill's gezicht begint steeds meer te veranderen in een blik die 'oh, shit' zegt, met dat hij zich langzaam realiseert dat als Tom en Heidi nog wakker waren gisteravond, ze jullie haast wel gehoord moeten hebben.
"I did," onderbreekt Heidi de tweeling. "So can someone please tell me why the two of you are getting all weird and evasive?"