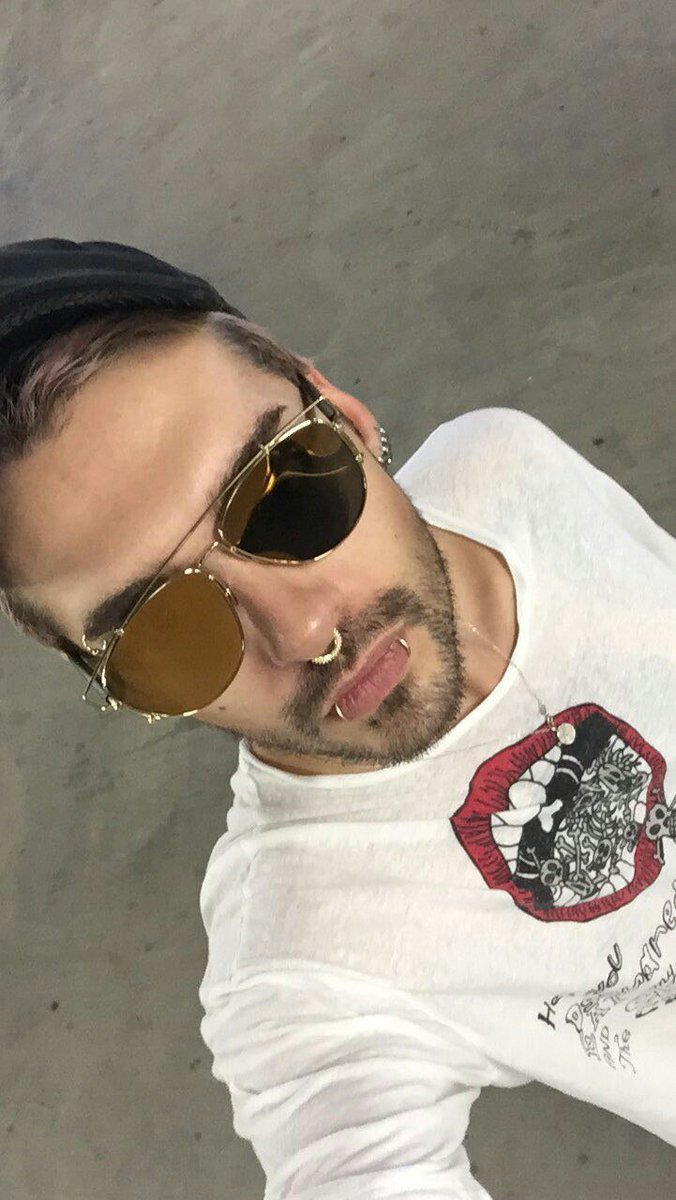 "Hoi Maud," klinkt het koeltjes als je moeder eindelijk opneemt.
"Hey mam," zeg je voorzichtig. "Hoe is het?"
"Fantastisch." Het sarcasme druipt van haar stem. "Waarvoor bel je?"
Je zucht. "Zo te horen heb jij ook al de nodige berichten op Facebook gelezen."
"Ik werd gebeld door je vader."
Je valt even stil. "Door mijn vader?"
"Ja, die wilde maar wat graag er even inwrijven dat dit soort dingen nooit zouden zijn gebeurd als je bij hem had gewoond."
"Sorry," weet je uit te brengen.
"Sorry?! Ik snap überhaupt niet hoe je erbij komt om in een auto-"
"Er is niks gebeurd in de auto!"
"Ik loop niet met molentjes hoor, Maud. Ik heb de foto's zelf gezien. De droom van iedere ouder, natuurlijk, om haar dochter los te zien gaan op de motorkap van een auto en vervolgens de achterbank op te verdwijnen."
Je kan haast wel door de grond zakken van schaamte, terwijl je de volgende zin uitspreekt: "We hebben geen seks gehad in de auto."
Je hoort wat gerommel achter je en als je omkijkt, zie je dat Bill de tuin in komt lopen. Nog voor hij zijn mond kan openen, gebaar je driftig naar de telefoon aan je oor.
"...en ik maar denken dat je eindelijk een leuke jongen aan de haak had geslagen, met die Bill," ratelt je moeder ondertussen verder, "maar hij is net zo erg als zijn broer. Ik heb je zo niet opgevoed hoor!"
"Mam, je luistert niet eens," snauw je. Bill kijkt je geschrokken aan, terwijl hij naast je plaats neemt. "We hebben niks gedaan in de auto. Ik weet niet hoe ik dit anders aan je moet uitleggen, maar denk je niet dat er dan daar ook wel foto's van waren geweest?!"
Het is heel even stil aan de andere kant van de lijn. "Echt niet?"
"Nee, mam. Ik ben dan misschien niet perfect, maar ik ben ook niet stom. Ik zou heus niet zomaar op een openbare plek..." Je valt heel even stil als je terugdenkt aan jullie avontuurtje vannacht. "Er is echt niks gebeurd in de auto."
"Oh."
"En dan nog iets," ga je verder. "Ik zou het fijn vinden als je zijn broer hier buiten laat. Ten eerste ken je hem helemaal niet en ten tweede, die heeft hier toch niks mee te maken?"
"Dat is waar," zegt ze langzaam. "Sorry. Ik weet ook niet wat ik hiermee moet, Maud."
"Nee, ik ook niet," zucht je. "Hij is inmiddels wakker en zit nu naast me."
"Vandaar dat je de namen ontwijkt."
"Jup. Sorry van de foto's, maar hier kan ik ook echt niks aan doen."
"Dat is het risico van het daten van een celebrity," bedenkt je moeder hardop.
"Precies. Ik bel je straks terug, is dat goed? Dan kan ik nu even overleggen wat we hier precies mee kunnen of moeten doen."
"Dat is goed, lieverd. Sorry dat ik-"
"Het is al goed, mam."
"Oh, en Maud?"
"Ja?"
"Wens ze maar een fijne verjaardag."
"Zal ik doen. Ik bel je straks nog even."

Je legt je telefoon op de tuintafel en zet een brede glimlach op, voordat je Bill aankijkt. "Good morning, birthday boy!"
Hij trapt er duidelijk niet in en kijkt je fronsend aan. "Morning. What was all that about?"
"You woke up sooner than I had expected - I was going to make you a birthday breakfast," praat je stug verder. "Oh and I am dying to give you my birthday present!"
Dat lijkt hem voor nu eventjes af te lijden. "Present?"
Je knikt trots en loopt snel terug naar binnen op zijn cadeautje te halen. Je zet de grote doos op zijn schoot en gaat dan weer naast hem zitten. Hij zet de doos op tafel.
"I will open it in a minute. After you told me what just happened."
"It really is nothing," probeer je nog, maar hij blijft je vragend aankijken. "All right, I woke up and I had like a bazillion missed calls and messages - most of which were from Sophia, by the way. So I got out of bed and told her I would call her back in a bit, but by the time I got downstaires she already called me. So, uh, well, basically, uh, what it comes down to is that we don't have to worry about people finding out about us anymore, because they already have."
Hij knikt langzaam. "But you weren't talking to Sophia just now, you were talking to your mom."
"Uh, yeah, I was. She, uh, also saw the articles and pictures and she was, to say the least, a little disappointed in us. Or me, anyway."
Je kijkt hem even aan en ziet dat hij druk aan het googlen geslagen is. "I can see why..."