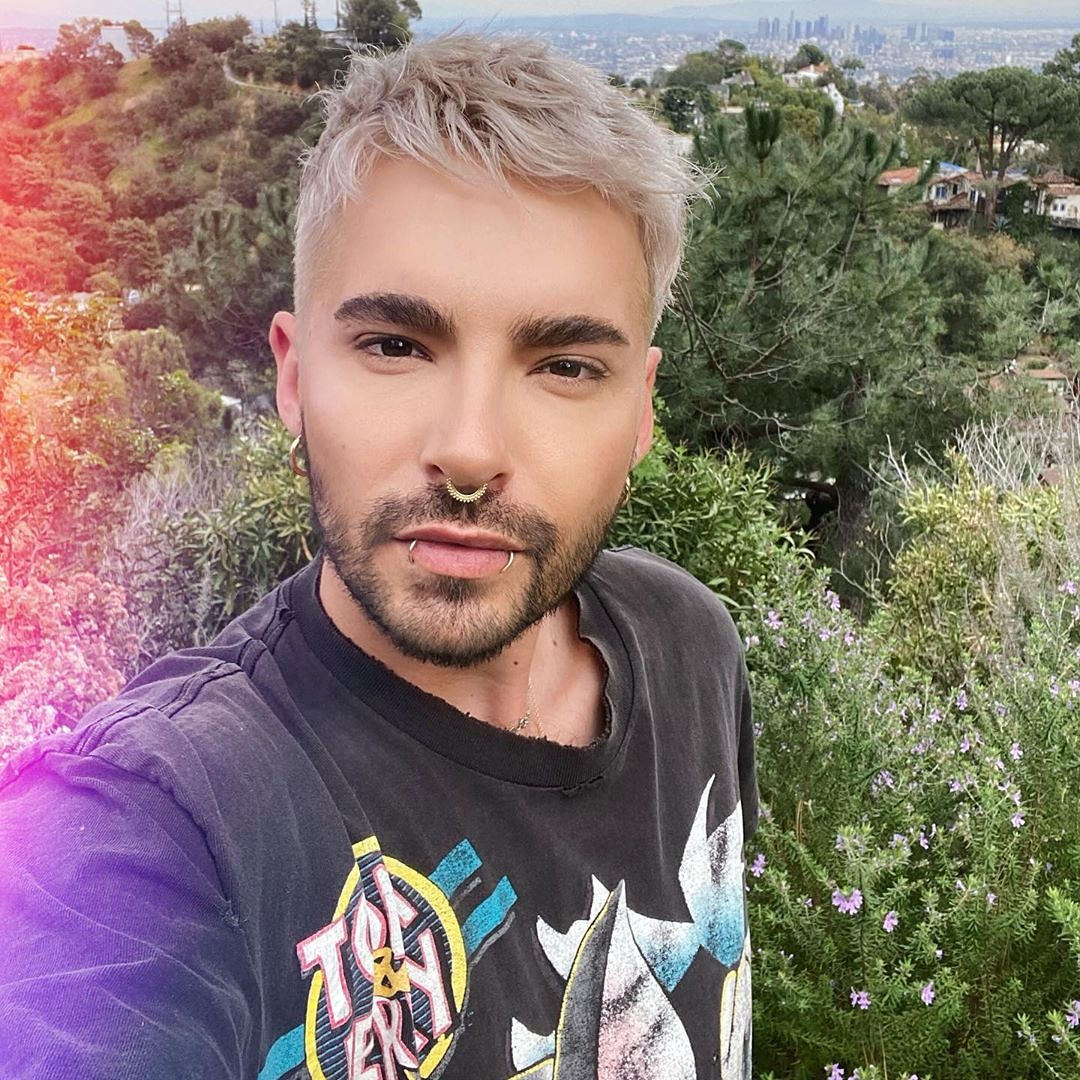 Tegen de tijd dat Tom en Heidi naar beneden komen, is Bill al ruim anderhalf uur binnen aan het bellen met onder andere zijn manager. Hij wisselt een paar vlugge woorden met Tom, die zich dan bij hem voegt. Heidi loopt door de tuin in en komt bij je zitten.
"What's going on?"
Je laat haar de foto's zien en legt haar kort uit wat je zelf tot nu toe weet; er zijn foto's van jullie gemaakt op jouw eerste dag in Los Angeles, die zijn nu overal online te vinden en iedereen gaat er vanuit dat er ik-weet-niet-wat gebeurd is op de achterbank van de Cadillac.
"So, I'm guessing he's talking to David now?"
"Yep. They have to talk about making a formal statement."
"What do you want?" Ze kijkt je vragend aan en je bespeurt een tikkeltje bezorgdheid. "I mean, you are new to all of this..."
"I think I'm actually okay with it," zeg je langzaam en je beseft je dat je dat ook meent. "I mean, it was going to come out sooner or later, but I'm no longer scared of the, uh, commitment, by lack of a better word."
Ze knikt en glimlacht. "I think you're right. This might not be a bad thing."
"It's just a shame it has to happen on the twins' birthday," verzucht je. "Bill still hasn't opened his present."
"He'll get to it," stelt ze je gerust. "You know how he can get - he has to get this out of his system and then he'll be fine."

Een half uurtje later komen Tom en Bill samen naar buiten. Jullie kijken ze vragend aan.
"So, ähm, I talked to David about giving a statement and he said he'll try and arrange something as soon as possible. He will send me any updates as soon as he has them."
"That's good?" Je kijkt hem twijfelend aan en hij knikt. Je glimlacht opgelucht. "So, we can get back to celebrating your birthday?"
"Well, there is one more thing," zucht Bill, terwijl hij naast je gaat zitten.
"Mom found out," zegt Tom hoofdschuddend.
"My mom also found out and she completely understood, uh, eventually at least," zeg je, niet-begrijpend.
"Our mom didn't really know that I was seeing someone," geeft Bill stilletjes toe.
"Oh... Oh! And she found out... oh!" Je begint langzaam in paniek te raken. "Well, I'm screwed. Not really the best first impression, now, is it?!"
"Well, she's used to this kind of gossip about Tom," legt hij uit. "Just, not about me. Plus, usually it's just that - gossip."
"So, what did you tell her?"
Een rode kleur verschijnt op zijn wangen, terwijl hij mompelt: "That I am crazy about you."
"Mom needs to bugger off," mengt Tom zich opnieuw in het gesprek. "It is none of her business, anyway. We're grown ups, we can do and date whoever we want." Hij lijkt zich even te realiseren wat hij zojuist gezegd heeft, maar knikt dan trots. "That's right, we can do whoever we want."
"She'll come around," probeert Heidi jullie gerust te stellen. "She hated the idea of Tom dating me at first too, but we're all right now."
"I guess you're right," zucht Bill. Zijn tweelingbroer knikt opnieuw trots en vestigt dan zijn aandacht op de grote doos die op tafel staat.
"So, is this my birthday gift, or...?"
Bill grist het snel voor zijn neus weg. "Nope, it is mine."
"I got you something too, though," zeg je snel en je verdwijnt naar binnen om Tom's cadeau te pakken. Met een aanzienlijk kleiner cadeautje kom je terug naar buiten. Bill laat een brede grijns zien.
"Mine's bigger!"
"Size doesn't matter," antwoordt Tom, zonder daar verder bij na te denken, wat er voor zorgt dat iedereen in de lach schiet. Dan kijkt de tweeling je vragend aan. "Can we open them?"
Je knikt en dan raken ze met elkaar in discussie over wie als eerste zijn cadeautje mag uitpakken. Uiteindelijk mag Tom eerst, omdat zijn pakje kleiner is - zal wel mannen logica zijn, bedenk je hoofdschudden. Hij haalt een paar wireless earbuds van JBL uit het doosje, die pas net uit zijn en die je op advies van Heidi gekocht hebt. Hij kijkt je vol ongeloof aan.
"You're insane," weet hij uit te brengen. "These are crazy expensive!"
Je haalt je schouders op. "I didn't know what else to get you. Just know, I'm not getting you anything for Christmas this year."
"Fine with me," zegt hij met een brede grijns, terwijl hij de oordopjes uit het doosje haalt en bewondert.
"My turn," zegt Bill snel en hij begint de verpakking van zijn cadeau te scheuren.

Wat krijgt Bill voor zijn verjaardag?