143 - You were making me high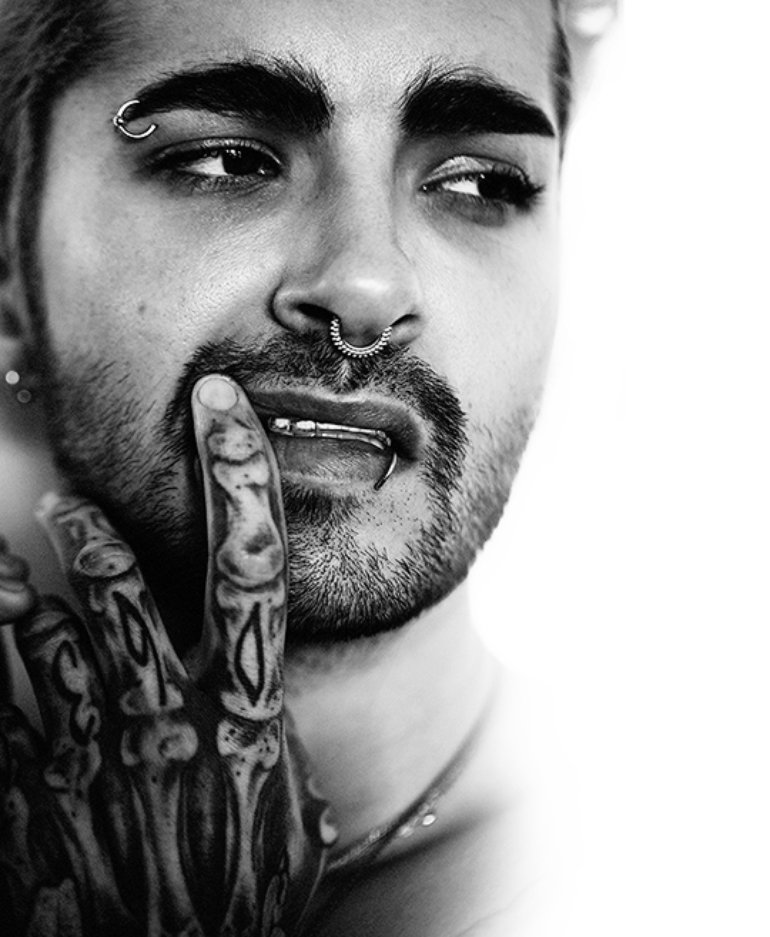 Sophia en Roos schieten in de lach, terwijl je beschaamd je gezicht achter je wijnglas verbergt.
"Oké, vertel," grinnikt Sophia. "Ik bedoel, je had me natuurlijk na die eerste keer even gebeld, maar nu het hele verhaal."
Je neemt een paar flinke slokken wijn en begint dan, met het schaamrood op je wangen, te vertellen. "Oké, oké. Hij had me dus vrijdagavond meegenomen naar dat look-out-point en we-"
"Bij het begin beginnen," protesteert Roos. "Was hij verrast toen je daar aankwam? Hoe ging dat?"
"Oh, uh, ja. Heidi had me dus opgehaald bij het vliegveld en ik heb daar eventjes geslapen en toen ik wakker werd was de tweeling nog in de studio. Dus Heidi had aan Tom gevraagd of hij het leuk vond om samen uit eten te gaan, zodat ik alleen thuis was daar als Bill thuis kwam. Ik ben toen in de tuin gaan zitten wachten en hij dacht dat ik een inbreker ofzo was, hij was helemaal zenuwachtig en een beetje in paniek toen hij de tuin in kwam. Dus ik draaide me om en hij was helemaal blij en hij tilde me op en de honden kwamen op ons afrennen en voor ik het wist lagen we in het zwembad."
"Ze hebben een zwembad?!"
Je kijkt ze vol ongeloof aan. "Ja? Ik ging er vanuit dat jullie dat inmiddels wel gezien hadden op de foto..."
"Welke foto?" Sophia kijkt je niet begrijpend aan.
"Kom ik zo wel op," zucht je. "In ieder geval, toen hebben we even gezwommen, want nat waren we toch al, en toen zijn we dus gaan eten en naar de Walk of Fame gegaan. Daarna hebben we even met Tom en Heidi op het terras ergens een drankje gedaan en toen vroeg Bill of ik met hem mee wilde gaan en ik zei natuurlijk ja. Toen kwamen we bij de auto en, oh my god, ik moest in die auto rijden!"
"Dus?" Nu is het Roos haar beurt om je verward aan te staren.
"Niet!" roept Sophia op haar beurt. "Heb je dat gedaan?!"
"Jup. Het was een of andere kneiter dure Cadillac," leg je snel uit. "Nou, dus hij vertelde me waar ik heen moest rijden en toen ik daar aankwam was het die look-out-point en hij ging op de motorkap zitten en ik ging naast hem zitten."
"Ja, die foto's hebben we wel gezien."
Je rolt je ogen. "Uh, ja. Dus toen vroeg hij of we privacy moesten opzoeken en hij stelde voor om in de auto te gaan zitten en dat hebben we gedaan."
Je vertelt ze wat er in de auto gebeurd is en hoe dat moment verstoord werd toen Bill's telefoon afging. Sophia knikt ongeduldig. "En toen?"
"We zijn naar huis gereden, maar het, uh, hek was zeg maar van de dam. Dus thuis aangekomen wilde hij me gelijk mee naar boven slepen, maar ik bleef te lang naar zijn zin naast de auto staan, dus toen heeft hij me letterlijk over zijn schouder getild en me naar boven gedragen." Je grinnikt even als je aan dat moment terugdenkt. "En toen, uh, eenmaal boven kwam van het één, het ander.."
Ze blijven je vragend aankijken. "En?!"
Je haalt je schouders op, maar je dromerige blik zegt genoeg. "Het was geweldig."
"Beter dan Evander?" vraagt Sophia. Je schiet in de lach en geeft haar een duwtje.
"Duizend keer beter dan Evander," lach je. "Maar dat is ook niet zo moeilijk."
"Ja? Was het echt zo goed?" grinnikt Roos en je knikt.
"Het was... Ik weet niet hoe ik het uit moet leggen. Alles klopte gewoon. Alsof het niet de eerste keer was, maar hij al precies wist wat ik wilde en ik precies wist wat hij wilde, maar dan wel met de spanning van de eerste keer. Alsof alle puzzelstukjes op hun plek vielen." Je staart dromerig voor je uit, terwijl je een sigaret op steekt. Sophia schiet in de lach.
"Jezus, je hebt het echt zwaar te pakken, heh?"
Ze vragen nog wat door over de rest van de dagen en dan valt je op dat Sophia een beetje mijmerend voor zich uit staart.
"Wat is er, babe?"
"Oh, niks. Nou ja, ik vroeg me af... Hoe doe je dat eigenlijk met zo'n taalbarrière dan?"
Die vraag zorgt ervoor dat de slok wijn die je neemt er via je neus weer uitkomt, omdat ze je aan het lachen maakt. Als je uit geproest bent, kijk je haar met opgetrokken wenkbrauwen aan. "Really?"
"Ja?"
"Nou, we spreken allebei gewoon Engels, dus echt een barrière is het niet."
"Nee, oké, maar het lijkt me gewoon lastig als je op zo'n moment niet je eigen taal kan spreken."
"We zijn op dat moment met andere dingen bezig dan praten," bedenk je hardop en jullie schieten alle drie in de lach. Je pakt de fles wijn op en schenkt voor iedereen een nieuw glas in. "Als het zo'n avond wordt, heb ik meer wijn nodig."