159 - You look at me vacantly empty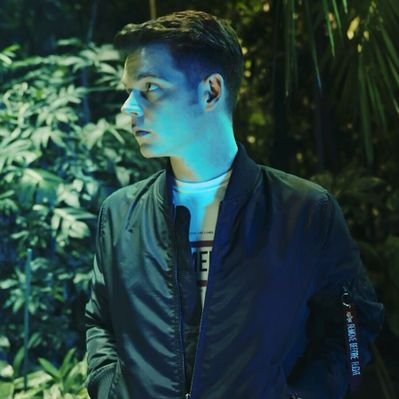 Georg P.O.V.
Je staat een hele tijd beschaamd en verbijsterd in je eentje toe te kijken hoe de rest van de groep bezig is. Maud en haar vrienden verdwijnen naar buiten, nadat ze een snauw gegeven heeft dat jullie de troep mogen opruimen, terwijl de band en Heidi zich over Bill ontfermen. Als je zijn van pijn vertrokken gezicht ziet, voel je een vlaag van schuld door je heen gaan - natuurlijk heeft Bill ook wel wat klappen uitgedeeld, maar laten we eerlijk zijn; die van jou waren een stuk harder. Je wisselt een beetje nerveus van standbeen en probeert te horen wat Heidi en Tom tegen Bill zeggen. Gustav heeft een paar keer een blik jouw kant op geworpen en is toen buiten bij Maud en haar vrienden gaan zitten.
"Bill, ik-" begin je, maar een boze blik van Tom snoert je de mond. Een pijnlijke kreun verlaat Bill's mond, als Heidi en Tom hem op een stoel hijsen. Nu hoor je Heidi ook vragen of ze echt geen dokter moeten bellen, maar dat is volgens Bill niet nodig. Ze wisselt een paar bezorgde blikken uit met Tom, maar houdt verder haar mond. Ze pakt het ice-pack van Bill aan en loopt naar de keuken - waarschijnlijk om een nieuwe voor hem te pakken. Zodra ze bij hem weg stapt, kan je ziet dat zijn gezicht ook flink toegetakeld is. Ze komt al vrij snel terug uit de keuken.
"Ik kon niks anders vinden, maar ik kan wel een een handdoek ofzo nat maken, als je wil?"
"Hoeft niet," mompelt Bill. "Het gaat wel."
Je blijft even twijfelend staan, maar stapt dan naar hem toe en geeft hem zwijgend je eigen ice-pack; zoveel pijn heb je zelf toch niet. Hij drukt hem tegen zijn dikke lip, maar je ziet door een soort glimlachje op zijn gezicht verschijnen. Even frons je, maar dan hoor je dat Maud begint te praten en weet je meteen waar de glimlach vandaan komt; die verschijnt namelijk ook op jouw gezicht, zodra je haar stem hoort. Je draait je om en als je haar aankijkt, kruist haar blik die van jou. Je schrikt van de leegte in haar ogen, alsof ze recht door je heen staart. Ze loopt in een rechte lijn door naar Bill en knielt naast zijn stoel neer.
"Are you okay?"
"I'm fine," mompelt hij tegen het ice-pack. Ze pakt het voorzichtig van hem over en kijkt naar zijn dikke lip.
"Does it hurt?"
"Not that bad."
Ze kijkt even bedachtzaam en drukt dan zacht een kus op zijn lippen. Zijn gezicht vertrekt een beetje. "Does that hurt?"
"Worth it," glimlacht hij, voordat hij nog een zijn lippen op die van haar drukt. Ze trekt voorzichtig zijn shirt een stukje omhoog en laat zacht haar vingers over de beurse plekken op zijn ribben gaan. Hij krimpt ineen van de pijn, maar zegt niks. Ze loopt naar de keuken en komt terug met een zak diepvriesgroenten, gehuld in een theedoek. Ze drukt die zachtjes tegen de beurse plek en laat een twijfelachtig glimlachje aan hem zien.
Je krijgt het niet voor elkaar om je blik van ze af te halen. Je kijkt pas weg als Tom je aanstoot.
"Ik denk dat je moet gaan."
"Maar ik-"
"Niet nu. Ik neem aan dat je sowieso niet van plan was om naar huis te rijden vannacht?"
"Nee, ik heb een hotel in de buurt geboekt."
"Dan is morgen vroeg zat om hier over te praten. Vanavond is genoeg geweest zo."
Je perst je lippen op elkaar en knikt dan nors. "Prima."
Je werpt nog een laatste blik op Maud en Bill, mompelt dat je er vandoor gaat en loopt de woonkamer uit. Je hoort voetstappen en even hoop je dat iemand achter je aankomt. Je blijft twijfelend bij de voordeur staan en draait je dan om. Je ziet dat Maud in de deuropening is verschenen. Nog voor je je mond kan openen, herken je diezelfde lege blik in haar ogen en voor je het weet, slaat ze de deur met een klap dicht. Je zucht, draait je weer om en trekt de voordeur open. Eenmaal beneden aangekomen lijkt het je toch verstandiger om een taxi te bellen, aangezien je best veel gedronken hebt, in plaats van achter het stuur te stappen. Je haalt je telefoon uit je zak en na even googelen heb je het telefoon nummer van een lokaal taxibedrijf gevonden. De vrouw die je aan de lijn krijgt deelt mee dat de taxi er over ongeveer 10-15 minuten is. Je werpt een blik op de tijd als je opgehangen hebt en schrikt als je ziet dat het pas net half 12 is geweest. Je hebt inderdaad de avond mooi verziekt...