164 - I don't wanna do this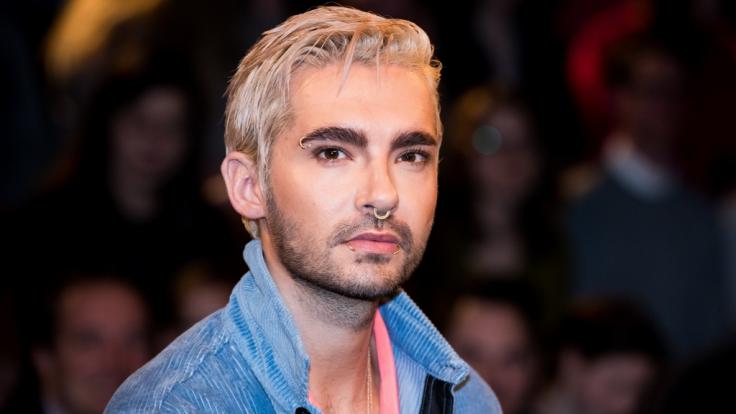 Maud P.O.V.
Je bedankt de dokter misschien wel twintig keer dat hij op zo'n korte termijn bij je thuis langs kon komen. Als hij de trap af verdwijnt, doe je de voordeur dicht en loop je terug de slaapkamer in.
"See, it's a good thing we asked my GP to have a look."
Bill schudt even eigenwijs zijn hoofd, maar knikt dan toch. "Though the only good news is that I have an excuse to stay here a bit longer now."
"You should feel better in no time," verzeker je hem. Na een paar minuten gaat de deurbel en je buzzt Tom en Heidi naar binnen. Je opent de voordeur en loopt weer terug de slaapkamer in.
"It's your brother and sister-in-law, I hope they finally got us some breakfast."
Bill schiet in de lach en grijpt dan met een pijnlijk gezicht naar zijn ribben. "Sorry, it hurts when I laugh."
"It wasn't a joke," protesteer je.
"I know. I just realized how much you remind me of Winnie-the-Pooh when you're rumbly in your tumbly."
Je rolt je ogen en hij schiet opnieuw in een (ietwat gepijnigde) lach.
"So, do you want your breakfast in bed or should I help you get up?"
"Breakfast in bed sounds tempting." Hij grinnikt om zijn eigen grapje, doet zichzelf daarmee pijn en zucht. "Help me get up, please."
"Food!" klinkt het vanuit de gang. Je helpt Bill voorzichtig overeind en sjokt dan achter hem aan naar de woonkamer. Je ziet Heidi de keuken in verdwijnen en Tom het balkon op stappen. Je stelt voor dat Bill vast bij zijn broer op het balkon gaat zitten, zodat jij Heidi kan helpen met koffie zetten en de borden, het bestek en eventueel andere dingen pakken. Je bent amper in de keuken aangekomen als je verheven stemmen vanaf het balkon hoort. Je wil terug lopen, maar Heidi trekt je aan je arm terug de keuken in.
"It's Georg," legt ze fluisterend uit. "We got back from the city centre and saw him outside. Tom asked him to come over to talk things through. I'm just glad we caught him before he came in."
"He was here earlier," zucht je. "I don't want to see him so I tried to close the door on him, but he just pushed me aside and came in anyway. I decided to wait outside for the GP, who showed up like three minutes later. I'm pretty sure Bill told Georg he doesn't really want to talk to him either, but he just refuses to leave."
"I understand." Heidi trekt één van de kastjes open en haalt er een stapel borden uit. Ze draait zich om en geeft de borden aan je aan. "I just think that you all should talk about this."
"I don't know what to say," geef je toe. "I mean, I guess I'm flattered that he had this crush on me or something, but he had no right to do what he did. If it wasn't for you and Tom, Bill and I would have broken up."
"You kinda have to thank Gustav for that." Heidi stapelt rustig verder op de borden die je in je handen hebt. "He told me what he knew and I told him what I knew, which was that Bill acted kinda weird when he came back from drinks with Georg. Anyway, it was Gustav who thought we should help you guys out."
"I'll text him after breakfast," besluit je hardop. "Maybe he's still in the neighbourhood."
"Oh, yeah, he is. He texted Tom to see how Bill was doing and told him he'd stick around for a little while so he could help out."
Je glimlacht. "He's lucky to have friends like that, showing up for his girlfriend's birthday and everything."
"You know, you're one of us now, whether you like it or not. So you really should stop thinking we only show up of talk to you because you're with Bill."
"Thanks, Heidi."
"Are you ready to go outside?"
Je zucht en zet de stapel borden en bestek op het aanrecht. "Let me at least get us all some coffee."
"I'll bring this outside and then come back to help you with the coffee," glimlacht ze, terwijl ze de stapel met borden en bestek van het aanrecht pakt. Je probeert haar er nog van te overtuigen om buiten te blijven, zodat je in de keuken kan blijven hangen, maar ze staat erop om je te helpen met de koffie. Je zucht diep en grijpt naar je telefoon.
Sophia: Hey babe, hoe is het inmiddels daar?
Sophia: Bill een beetje ok?
Maud: Hey babe, nogmaals gefeliciteerd met je verjaardag! Sorry hoor van het gedoe gisteravond. Huisarts is net geweest, gekneusde ribben.
Sophia: Thanks! Hoef je toch geen sorry voor te zeggen. Kunnen wij iets doen?
Maud: Mij redden? Georg is hier nu *sad face*
Als je voetstappen richting de keuken hoort, stop je snel je telefoon weg en zet je een kopje onder het koffiezetapparaat.
"Ready?" vraagt Heidi, terwijl ze haar hoofd om de hoek steekt.
"Just four more cups to go," zeg je met een knikje naar het koffiezetapparaat.
"You're stalling, aren't you?"
Je zucht en knikt. "I really don't want to do this right now."