172 - We can't get enough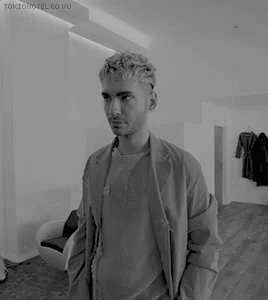 "Wedding planning," zucht Sophia en met een dramatisch gebaar gooit ze een stapel tijdschriften op tafel. "I don't even know where to begin."
"Wait," mompel je en je loopt terug naar de boekenkast. Onderin in de rommelstapel vind je de binder waar je naar zocht en die leg je met een klap op tafel. "This might help."
Bill kijkt je verbaasd aan. "Wedding planning binder? When did you..?"
Je kleurt vuurrood en slaat je ogen neer. "I bought it back when Evan and I..."
"Oh."
De stilte is een beetje ongemakkelijk en alsof het niet erger kon, slaat Bill de binder open en begint hij er doorheen te bladeren. Je trekt hem nerveus onder zijn neus vandaan - je hebt geen idee meer wat er in staat, maar eventuele trouwplannen van jou en je ex zijn niet iets waar je hem mee wil belasten.
"I won't be needing it," zeg je snel. "And I'm pretty sure that we only filled out like two or three things with pencil, so you can use it for your wedding."
Bill trekt de binder terug naar zich toe. "Can I?"
"Uh, I guess?"
Je kijkt hulpzoekend richting Sophia en Roos, maar die zijn naast Bill gaan staan en spieken mee in de binder. Je zucht diep. Bill legt een hand op je bovenbeen en streelt er zacht over.
"It's okay. I'm just curious, never seen anything like this."
"Boy, you're in for a ride," lacht Sophia. "Maud is like crazy obsessed when it comes to planning anything."
Je werpt haar een boze blik toe. "Am not!"
"Are too! You just love to have things organized and that is why you have to be in control of e-ve-ry-thing."
Bij die laatste opmerking kijkt Bill je kort aan en hij wiebelt even met zijn wenkbrauw. Je voelt het kriebelen in je buik en het bloed stroomt weer terug naar je hoofd. Terwijl ze door de binder bladeren, pak je één van de tijdschriften op tafel op en begint er doorheen te bladeren. Na een tijdje leg je het tijdschrift weer terug op tafel en je leunt naar achter op de bank. Je laat je handen op je schoot rusten en werpt een blik opzij - ze zijn gelukkig bijna aan het einde. Wanneer de binder met een klap dichtgeslagen wordt, buigt Bill jouw kant op. Hij pakt heel casual je polsen even vast met één hand, knijpt ze stevig tegen elkaar en wisselt een veel betekenende blik met je. Je voelt je hoofd weer rood kleuren en hij laat net zo onopvallend je polsen weer los en staat op.
"I'll leave you girls to it," glimlacht hij en hij trekt de balkondeur open. "If you need me, I'll be out here."
Hij stapt naar buiten, maar komt direct weer terug naar binnen. "Forgot something."
Hij drukt een kus op je lippen, bijt zacht in je onderlip en verdwijnt dan weer naar buiten. Je kijkt hem hoofdschuddend na - het is niet normaal wat die jongen met je doet.
"Is er iets?" vraagt Sophia, die druk aan het ratelen was, maar je hebt er geen woord van meegekregen.
"Oh, uh, nee," zeg je snel en je hoopt maar dat de rode kleur snel van je wangen verdwijnt. "Vertel."
Ze begint te vertellen dat ze al een voorlopige datum hebben staan voor volgend jaar zomer en dat de bruiloft heel klein wordt, met alleen familie en goede vrienden. Je knikt en doet je best om op te letten wat ze je vertelt, maar je blik dwaalt al snel af naar het balkon, waar Bill onderuit hangt met zijn telefoon in zijn ene hand en een sigaret in de andere. Als hij ziet dat je naar buiten kijkt, drukt hij kort zijn polsen tegen elkaar en wiebelt met zijn wenkbrauwen. Je grinnikt zacht en voelt het bloed weer naar je wangen stromen - damn it!
"...dus we dachten aan een mannetje of dertig, omdat meer niet kan op die locatie," sluit Sophia haar verhaal af.
"Oh, eh, ja, dertig klinkt goed."
"Daar zitten jij en Bill natuurlijk bij," vult Roos haar verloofde aan. "Maar er was wel nog iets wat we aan je wilden vragen."
Je kijkt ze even vragend aan, maar dan wordt jouw blik weer getrokken door Bill op het balkon, die met zijn lippen de woorden 'you are mine' vormt. Je probeert een grote glimlach te onderdrukken en dwingt jezelf om Sophia en Roos aandacht te geven.
"Oké, wat dan?"
Sophia beweegt ongeduldig haar hand voor je gezicht. Je ziet nu dat ze een doosje vast heeft en je pakt het van haar aan. Als je de deksel eraf haalt, zie je een briefje waarop staat 'We cannot tie the knot without you by our side. Will you be our maid of honor?'. Op het briefje ligt een zilveren armbandje met een 'knoopje' in de vorm van een infinity-teken.
"Oh my god, yas!" roep je uit. "Natuurlijk wil ik dat!"
De meiden wisselen een opgeluchte glimlach met elkaar uit en helpen je dan met het armbandje omdoen.
"Als je maar weet, dat daarbij ook de functie wedding planner komt," grinnikt Sophia en je knikt opgewekt. Je werpt nog een blik naar buiten en ziet dat Bill een tikkeltje nieuwsgierig naar binnen kijkt. Je knipoogt naar hem en stort je dan echt op het plannen: "Oké, waar beginnen we mee?"