180 - Let's celebrate the drama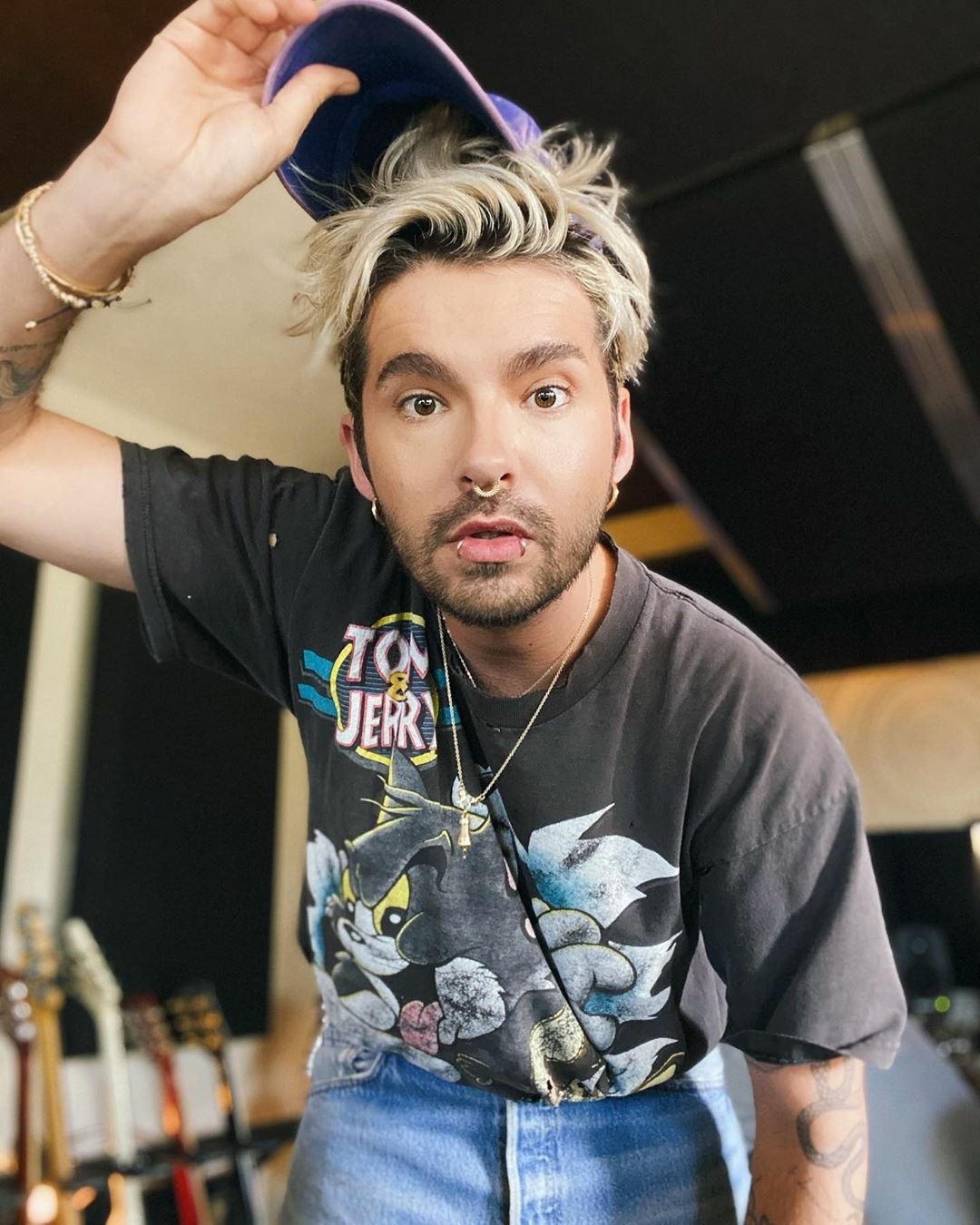 Bill heeft je bij thuiskomst in bed gestopt en heeft verder niet meer doorgevraagd over die avond, behalve dan dat hij wilde weten of het inmiddels wat beter met je ging. Aan de ene kant heel fijn, want je hebt helemaal geen zin om de situatie aan hem uit te leggen of om hem weer lastig te vallen met je problemen, maar aan de andere kant was een beetje bezorgdheid wel fijn geweest... Bezorgdheid die Evander wel toonde... Je schudt die gedachte snel van je af. Het was verdomme terecht dat Evander bezorgd was, want het was zijn schuld dat jij je zo beroerd voelde! Toch blijft het ergens een beetje steken dat Bill er helemaal niet naar gevraagd heeft.
"Hey, Bill?"
"Yes, babe?"
Je ligt op bed en staart naar het plafond. Af en toe werp je een blik op Bill, die zijn koffer aan het inpakken is. Het is inmiddels donderdagmiddag en hij vertrekt morgenochtend vroeg richting Berlijn.
"Why haven't you asked me what was wrong last night?"
Hij kijkt heel even op van zijn koffer, maar gaat dan weer verder met het stapelen van zijn t-shirts. "Do you want to talk about it?"
"Not really."
"Then why should I ask?"
"I guess you shouldn't," zucht je. Hij duwt met wat moeite zijn koffer dicht en komt naast je op bed liggen.
"What happened last night?"
"I thought we just determined you shouldn't ask."
"The fact you bring it up makes me pretty sure you do want to talk about it. So, I should ask."
"I guess, if you put it that way..." Je kruipt tegen hem aan en legt je hoofd op zijn borst, zodat je hem niet aan hoeft te kijken. "I ran into my ex."
Je voelt zijn spieren onder je verstijven. "Your ex?"
"Uhuh."
"The one who...?"
"Yup."
Hij ademt een paar keer diep in en uit. "You should have told me."
"And then what?"
"I would have taught him a lesson."
Je draait je grinnikend naar hem toe en klopt zacht op zijn borst. "There, there, tiger. One fight per stay might be enough."
Hij kijkt je verontwaardigd aan. "Who said anything about a fight?"
"I don't know. Seems like it is one of the things I have to keep in mind with you. I never thought I would see you try and take on Georg, but here we are."
"How do you mean, try and take on Georg?" Hij kijkt je met toegeknepen ogen aan. "You don't think I could have won?"
Je schiet in de lach, waardoor hij je alleen maar meer beledigd aanstaart. "I'm sorry. It is not that I don't believe in you, but you might be better of taking on someone you're own size."
"I'm taller than Georg!" protesteert hij.
"It's not about how tall... Never mind. Either way, I didn't tell you because I was not really planning on confronting him, it just happened."
"What happened?"
Je zucht diep en begint het hele verhaal te vertellen, van het moment dat je naar de bar liep en met Quinn stond te praten over Los Angeles, tot het moment dat Evander uiteindelijk tegen je zei dat je hem maar moest bellen en de kroeg uit liep.
"You're so not calling him," bromt Bill.
"I don't know," zeg je eerlijk. "I mean, I guess not."
Hij kijkt je verontwaardigd aan. "You were planning on calling him? Please tell me you were not planning on calling him."
"I literally just said I don't know. I don't think I'll call him."
"Promise me."
"What?"
"Promise me you won't call him."
Je schiet een tikkeltje beledigd overeind. "I can call whoever the fuck I want to call. You don't have a say in this."
"Seriously, Maud?" Bill schiet net zo beledigd overeind. Je zucht diep.
"I really don't want this to turn into another argument. I don't think I will call him, but I am not going to promise you that I won't."
Hij perst zijn lippen op elkaar en knikt uiteindelijk. "Fine."
Je laat je hoofd tegen zijn schouder vallen en kijkt hoe hij zijn hand met die van jou verstrengeld. "Let's hope all this fighting stops when we're living together.. At least leaving or being away from each other shouldn't be a reason to fight any longer."
Je kijkt hem met een klein glimlachje aan en knikt. "Let's hope so. Maybe we should enjoy this moment, it could be one of our last fights..."
Hij slaat lachend zijn armen om je heen en trekt je naar zich toe om een kus op je lippen te planten. "I like the sound of that."