17 - Don't believe what they say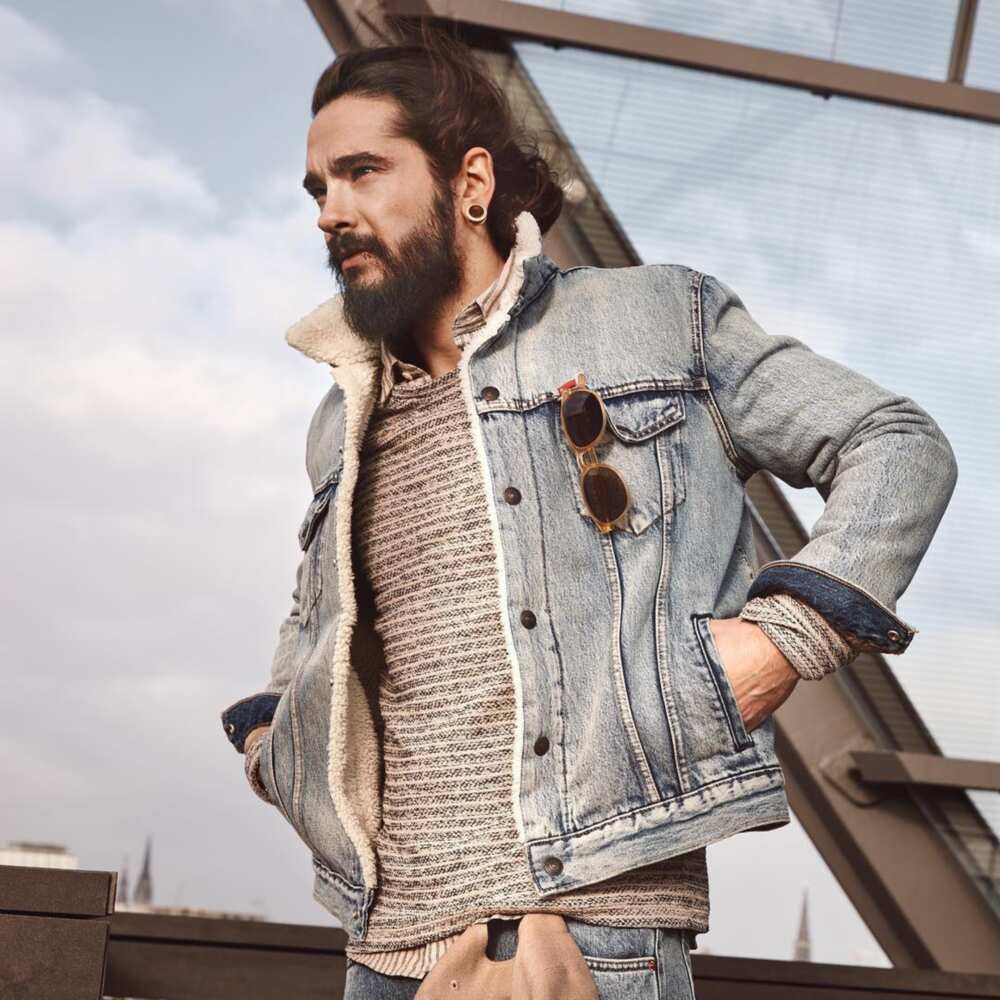 "Just keep walking," bromt hij, terwijl hij je passeert. Je versnelt je pas om hem bij te kunnen houden en hoort geheven stemmen uit de achtertuin galmen. Je blijft even twijfelend staan. "Walk."
Je kijkt Tom verbaasd na, maar besluit hem toch te volgen. Stitch dribbelt vrolijk om je heen, zich van geen kwaad bewust. Pas als jullie halverwege de heuvel waar jullie de honden altijd uitlaten zijn, vertraagt Tom zijn pas. Je blijft hijgend staan en steunt met je handen op je knieën.
"I need a minute," weet je uit te brengen. De afstand die jullie zojuist afgelegd hebben, loop jij in je eentje meestal in een half uurtje, maar nu met Tom heb je je pas dusdanig moeten versnellen, dat jullie er slechts tien minuten over hebben gedaan. Daar zijn je longen en knieën het duidelijk niet mee eens. Tom kijkt even om en komt dan naar je terug lopen.
"I'm sorry," glimlacht hij en hij pakt Stitch van je over. "Had to get out of there."
"What -huh- happened?" hijg je. Hij haalt zijn schouders op en tuurt de afgrond in.
"I don't know. Mom went crazy."
"Why?"
"Well, for one she didn't really appreciate you telling her she doesn't have to apologize." Hij laat je een scheven grijns zien. "Which was awesome, by the way."
Je bijt zacht op je lip. "Well, it's not like she liked me anyway."
"It doesn't really have to do with liking you as much as letting Bill go."
Je kijkt hem niet begrijpend aan. "It's not like I'm stealing him."
"I know." Hij grinnikt. "It's just, I don't know... Mom never really bothered getting to know my girlfriends, because, äh, well, you know what my reputation was like." Je grinnikt en knikt. "So, when I brought home Heidi, she went kinda crazy as well. I think she's just realizing that Bill isn't going to be her little single boy forever, you know."
"She honestly expected him to be single forever?"
"Didn't we all in a way?" grapt Tom. "I mean, he hasn't had a serious relationship in forever. Either way, not the point."
"The point is..?"
"My mom will come around. Just give her some time. Let her get rid of the jetlag."
"Fine," mompel je. "Next time, just please give me a heads up when I'm meeting someone."
Hij knikt en schiet in de lach. "Sorry, it's just.. oooh, you should have seen your face!"
Je geeft hem een zacht duwtje en loopt dan verder de heuvel op. Tom bukt om Stitch los te maken en komt dan achter je aan gesneld. Stitch rent jullie enthousiast voorbij.
"So why were they all yelling when we left?"
"Bill told mom to leave and come back when she could start acting like a grownup, which only made her more angry. So the two of them really get into it and Heidi and Gordon jumped in to try and calm them down. I decided to go check on you, instead."
"Thanks, bro," glimlach je, deze keer gemeend. "Sorry for stepping on your toes before."
"I deserved that," grinnikt hij. "Sorry for making fun of you."
"That's all right." Eenmaal bovenaan aangekomen, ga je op het bankje onder de boom die op de heuvel staat zitten. "Can't we just stay here?"
"We don't have to go back any time soon." Hij komt naast je zitten en jullie kijken even toe hoe Stitch als een malle over het terrein rent. "Why were you so nervous to meet our mom?"
"I don't know. I just really want her to like me."
"Why?"
"Because she's your mom. I don't know. I just don't want me and Bill to fight over family and stuff."
"You're really serious about him, huh?"
Je perst je lippen op elkaar en knikt. "Don't tell him, though. He'll be too pleased."
Tom grinnikt. "You're weird sometimes, you know."
"Thanks."
"Weird in a good way," zegt hij snel. "I mean, I get it. Bill has this whole head-over-heels, never really thinks before he acts, kinda thing."
"Which is great," zeg je snel. "Just, uh, not me. I like to think about things a bit more. Let's just say I dove in head first once and that didn't end up that great."
"I know." Tom tilt even zijn arm op en je kruipt tegen hem aan. "You'll be all right, sis."
Zo blijven jullie een tijdje zitten, nog altijd kijkend naar hoe Stitch over de heuvel heen en weer rent. In de verte kan je de stad zien en een glimlach verschijnt op je gezicht. Zo rot is het hier in Los Angeles nog niet.