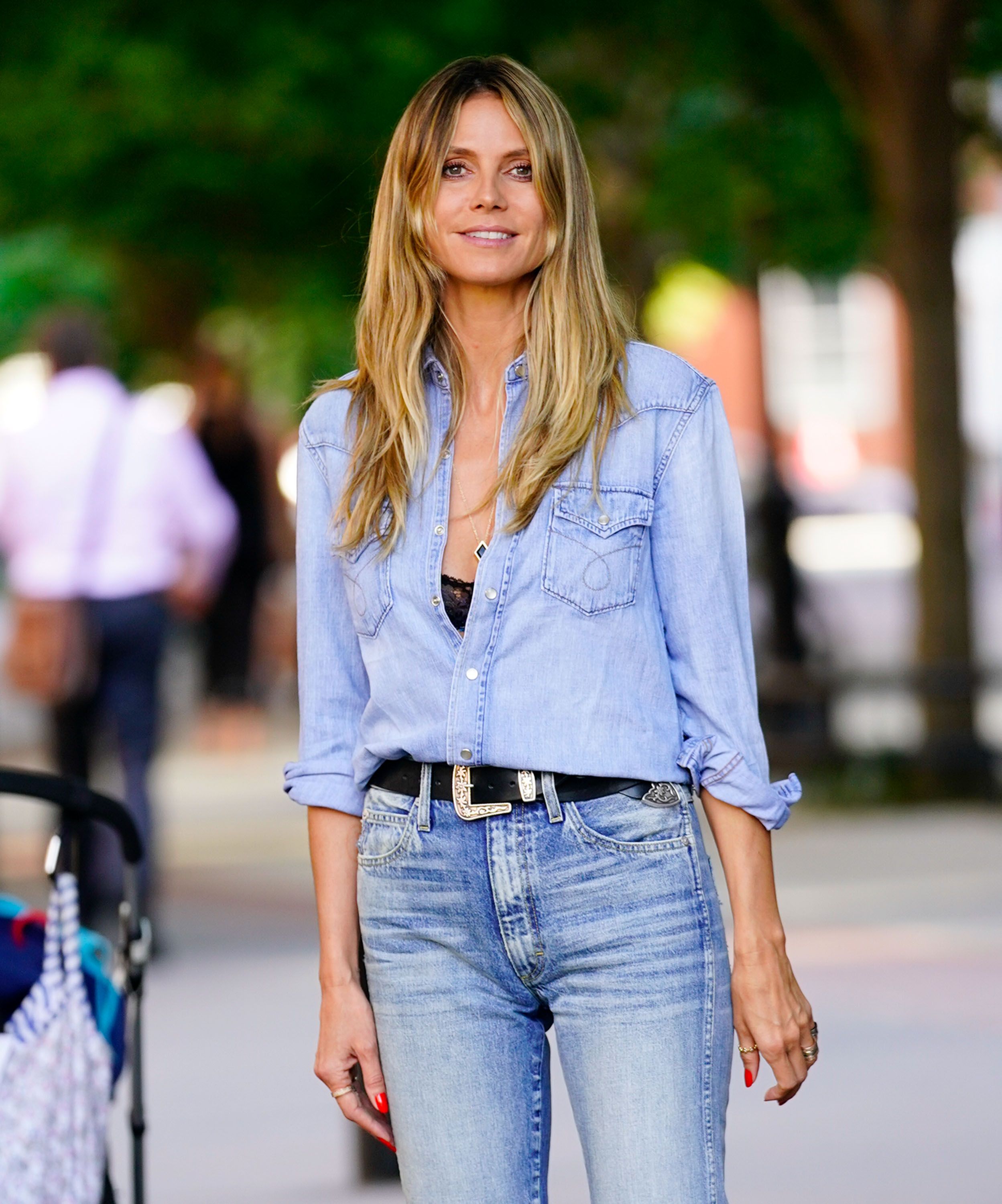 [Maud P.O.V.]
Een tikkeltje ongemakkelijk hang je de telefoon weer op. Natuurlijk hoorde je, op het moment dat Bill zei dat Heidi er ieder moment zou zijn, Heidi's auto op de oprit. Hij kon er gelukkig hard om lachen, maar je schaamt je dood voor het feit dat je hem daarvoor gebeld hebt. Je loopt onrustig heen en weer tussen de keuken en de achterdeur - aan de ene kant wil je koffie zetten, maar aan de andere kant wil je een sigaret roken en je kan maar niet beslissen wat je eerst wil doen.
"Hey," klinkt het zacht achter je. "How are you?"
Je draait je om en ziet dat Heidi terughoudend in de deuropening is blijven staan. Je haalt je schouders op, bijt op je onderlip en mompelt dan dat het wel oké gaat. Ze stapt naar je toe en slaat haar armen om je heen, voor jou een uitnodiging om je tranen opnieuw de vrije loop te laten.
"It's okay," sust ze. "You're an idiot, you know."
Je grinnikt zacht tussen de snikken door. "I'm sure I am, but why this time?"
"You should have told me. You should have told all of us. You don't have to go through this alone."
"I know."
Ze drukt een kus op je wang en laat je dan los. Je veegt de tranen van je wangen en laat een trillerige glimlach zien.
"Coffee?"
"I'll get it," glimlacht ze. "Meet you out in the garden?"
Je knikt en sjokt de tuin in. Stitch komt voorzichtig achter je aan en gaat aan je voeten liggen als je gaat zitten. Je bukt voorover om hem even te aaien en gaat dan weer rechtop zitten. Je pakt je sigaretten van de tafel en steekt een sigaret op. Je neemt een trekje en blaast de rook langzaam uit. Al snel verschijnt Heidi ook in de tuin en ze zet twee mokken gevuld met koffie op tafel.
"Thanks," mompel je en je trekt een mok naar je toe. Het lijkt wel alsof je nu pas echt doorkrijgt hoe moe je daadwerkelijk bent. Je probeert een gaap te onderdrukken en neemt een flinke slok van de koffie.
"Tired?"
"A bit."
Heidi glimlacht naar je en pakt ook haar mok op. "Did you sleep at all?"
Je haalt je schouders op en schudt dan langzaam 'nee'. "Not really. I mean, I tried, but I... I don't know, whenever I closed my eyes, I saw the classroom and the students and I'd hear the pounding and... Oh, the pounding..."
"Do you want to tell me about what happened?"
"Not really. I mean, I guess it might help."
Ze knikt je bemoedigend toe. "You don't have to, but I think it might help, too."
Je neemt nog een trekje van je sigaret, bijt op je onderlip en knikt dan. Je vertelt haar hoe je net de les wilde opstarten, toen je een luid geluid hoorde. Hoe de leerlingen beter wisten wat ze moesten doen dan dat jij dat wist. Ze staart je geschrokken aan als je vertelt hoe je de gang overgestoken bent om de leerlingen van de toiletten te halen. Je vertelt hoe jullie uren op de grond zaten. Hoe er gebonk op de deur en de ramen klonk. Hoe jullie nog veel langer daar op die grond zaten. Hoe uiteindelijk het verlossende woord kwam dat jullie weg mochten. Dat de leerlingen allemaal opgevangen werden door hun ouders buiten en hoe jij daar stond, alleen.
"Oh, honey. I feel so sorry for you," verzucht ze. "You shouldn't be so hard on yourself. You did a good job and you're safe."
"I just, well... I don't know, I guess it doesn't feel that way. I am kinda scared to go back on Monday, to be honest."
"You know what they say. If you fall of the horse, it's best to get right back on again."
Je staart haar verbaasd aan. "How are all of you this calm?"
"Hey, no need to get upset! What do you mean, 'all of you'?"
"You, Bill, Tom. You all act like it was just another day. Bill doesn't even really care, he just told me to call him whenever I want."
"Well, that's sweet of him, isn't it?" Heidi kijkt je niet-begrijpend aan.
"Sweet of him?! I feel like the Bill I met, the Bill I started dating, the Bill I fell in love with, would have gotten on the first plane back - that was why I was scared to tell him in the first place! You, all of you, you have no idea what I went through." Je merkt dat je steeds minder verdrietig en steeds bozer wordt. "How can you sit here and tell me to just get over it?!"