149 - Don't need a reason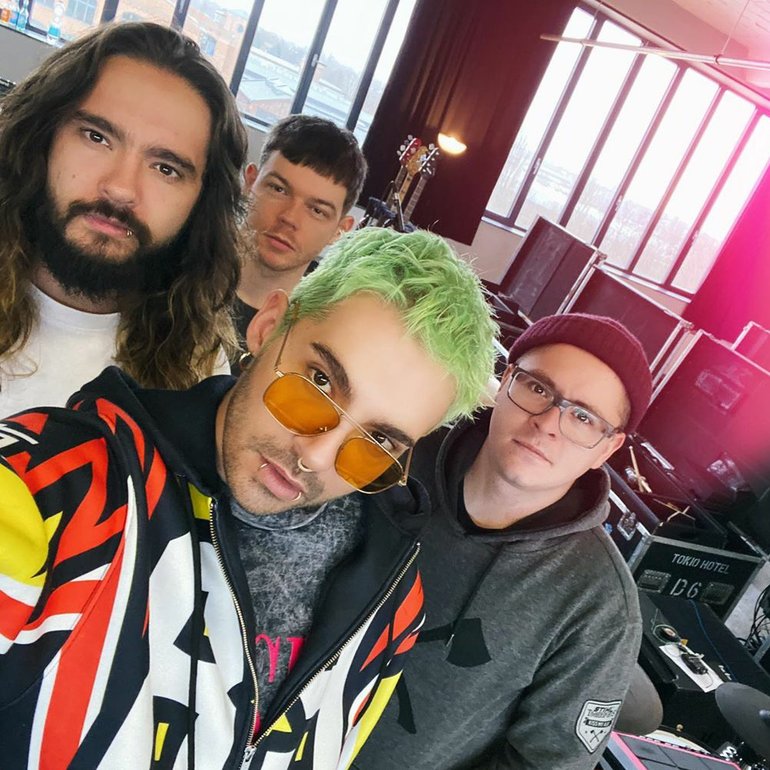 Als jullie een klein uurtje later beneden verschijnen, zie je – niet heel subtiel – dat Gustav Georg wat geld overhandigt, terwijl Georg lachend verkondigt: "Told you!"
"Told you what?" vraagt Maud, terwijl ze op de stoel naast Tom plaatsneemt.
"That the two of you would be downstairs for at least an hour," grijnst Georg, terwijl hij veelbetekenend zijn wenkbrauwen op en neer beweegt. Je rolt je ogen en loopt naar de keuken om nog een kop koffie en wat te eten voor jou en Maud te pakken. Je hoort wat gerommel uit de tuin en al snel verschijnt Tom naast je in de keuken.
"She on to you yet?" mompelt hij je toe, terwijl hij in één van de kastjes begint te rommelen.
"Don't think so." Je zet de kopjes onder het koffiezetapparaat en doet je best om een niet al te brede grijns te tonen. "Why?"
"Just wondering. I must say, it does surprise me that you risk throwing her another surprise party after what happened last time." Je tweelingbroer werpt je een schuine blik toe, waarna hij een ander kastje opentrekt en daar twee borden uitpakt. "Here you go."
Je schudt lachend je hoofd en zegt dan, zijn vraag ontwijkend: "I know where to find our plates."
"I know, but I don't want her to get suspicious about us standing in the kitchen together."
"Fair enough."
Hij blijft je vragend aankijken. "Really, though. Why are you throwing her a party again?"
"Can't a guy be proud of his girlfriend?"
"Of course. I just don't see why you still feel the need to surprise her every time. Haven't you learned anything?" Hij knijpt even zijn ogen toe. "Or are you actually that stubborn?"
Je pakt wat spullen uit de koelkast en begint de borden te vullen. "Stubborn? Me?"
"Bill!" Je ontwijkende gedrag begint duidelijk op zijn zenuwen te werken. "Come on."
"I just don't understand what your problem is," mompel je uiteindelijk, terwijl je de koffiekopjes in je ene hand pakt en de borden met je andere hand probeert op te pakken. "Gimme a hand, please."
Hij rolt zijn ogen, maar pakt dan de twee kopjes van je aan. "Well, she completely freaked out when you threw her that surprise farewell party. Not to mention the fact that you almost spent Christmas on a different continent because you wanted to surprise each other."
"What's life without a little risk?" Je haalt onverschillig je schouders op en loopt dan richting de tuin.
"But Bill-" prosteert Tom nog, maar je werpt hem een waarschuwende blik toe.
"Save your lecture for another time," mompel je hem nog toe, voordat jullie de tuin instappen. "I got us some breakfast, sweetie."
"Thanks," glimlacht Maud, terwijl ze een bord van je aanpakt. "I was getting kinda hangry."
"Hangry?" herhaalt Gustav verbaasd.
"Angry because I'm hungry."
"Is that really a thing?"
"If it wasn't, it should have been," grapt Tom, terwijl hij plaatsneemt aan de tafel. "Or were you about to tell us that Maud hasn't been a little moody?"
"Well, yes. I mean, she has been, but I just figured that that was because of the bet Georg and I had."
"Which was ve-ww-y ma-w-ur-we," mengt Maud zich met inmiddels volle mond weer in het gesprek. Je kijkt haar met opgetrokken wenkbrauwen aan. Ze slikt de hap door. "Which was very mature, I said. Either way, what's the plan for today? I thought you all would be in the studio like early again."
Je werpt een betrapte blik Tom's kant op, maar gelukkig weet hij jullie eruit te redden: "We figured it was your turn to spend some time with the G's, too. Maybe you can take them into the city and we'll all meet up for drinks later in the afternoon? I still have some packing to do and Bill said he would help me."
"Uh, sure." Ze kijkt je fronsend aan, maar knikt dan. "Would be fun to spend some time with the G's."
"Of course we'll have fun!" Georg laat een iets te brede grijns zien, maar dan betrekt zijn gezicht een beetje. "Remind me, though. What are we going to do in the city?"
"Shopping," zeg je direct, terwijl Tom op hetzelfde moment zegt: "Sight-seeing."
"We'll do some sight-seeing," zegt Gustav snel, "but I also need to buy, uh, socks for when we're on tour."
"Socks?" herhaalt Maud een tikkeltje achterdochtig.
"Yes, he forgot his lucky socks," liegt Georg. Jullie kijken elkaar alle vier gespannen aan, maar het is maar goed dat Maud haar tweede kopje koffie nog niet op heeft; ze is duidelijk nog niet wakker genoeg om mee te krijgen wat er gebeurt.