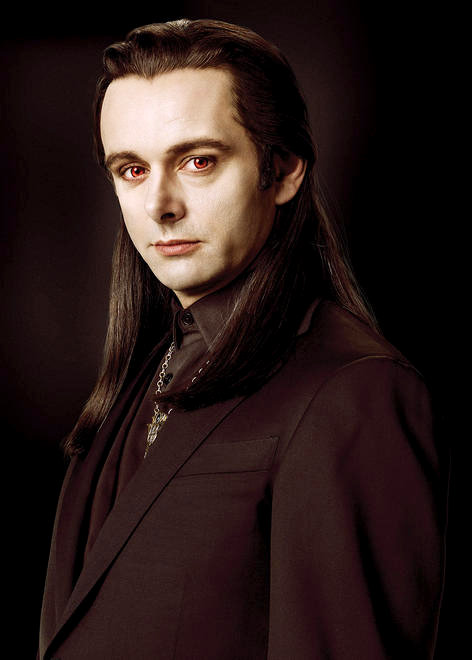 http://www.newmoonmovie.org/images/Alice-in-Wonderland-White-Rabbit-Poster1.jpg
Wisten jullie dat de White Rabbit in Alice in Wonderland 2010 dat die de stem heeft van Michael Sheen? (Aro)
Terug Cera Pov:
Je liep de deur uit en begon nog een laatste check up te doen bij de stoelen en de boog waar ze onder zouden staan.
Op dit soort momenten was het handig om via internet een verginning te kunnen krijgen zodat je mensen kon trouwen, hoewel, nu je erover nadacht zou je nu eigenlijk vampiers trouwen, zou dat ook gelden?
Layla wist natuurlijk niet dat je nu Dominee/Bruidsmeisje/BFF/Vaagheid was.
Dat zou er grappig uit komen te zien.
Hoewel je die rare speech die dominee's altijd vertelden niet helemaal kon had je voor de zekerheid films gekeken waar ze mensen trouwden zodat je dat kon gebruiken.
Maar het was wel officieel want je was er 'bevoegd' voor.
Je sprong van de boog af en draaide je om, niemand stond er want ze waren bij Tanya en haar familie, er stond maar één persoon.

Jij:Je bent dus toch wel gekomen!

Aro:Ik had het niet willen missen

Je liep naar hem toe en gaf hem een knuffel, vandaag was immers een dag van vrede en liefde, geen reden om haatvol te doen.
Je liet hem weer los.

Jij:Layla zal dit ook fijn vinden, ze wou jullie zowiezo al uitnodigen maar vanwege dat hele Bella gedoe dacht ik dat het beter zou zijn al kwam alleen jij

Aro:Bella is er dus niet?

Jij:Net als Edward, hij vond het wel jammer maar hij moest bij haar blijfen.

Aro:Ach, jullie mochten hem zowiezo al niet zo heel erg dus veel maakt het niet uit, waar is de bruidegom?

Jij:Ergens onder een steen

Op dat moment kwam Sasuke aan lopen.

Sasuke:He Cera, is iedereen er? volgens Alice wel

Sasuke was al helemaal in een wit pak en een blauw beschilderde roos in zijn borstzakje.

Aro:Jij moet de bruidegom zijn! gefeliciteerd mijn jongen gefeliciteerd

(Al heb je Charlie and the Chocolate factory gezien (de originele zonder Johnny Depp) en dan de handdruk in die kamer waar alles door de helft is al heeft Charlie gewonnen die moet je voorstellen wat Aro nu doet)

Aro gaf Sasuke een stevige en hartvolle handruk natuurlijk weer overenthousiast.

Sasuke:uuh dankje?

Sasuke ging naast je staan en fluisterde heel zacht zodat alleen jij het kon horen.

Sasuke:Wie is dat?

Je fluisterde heel zachtjes terug.

Jij:Ik ga even heel subtiel zijn naam noemen dan weetje het
Goed Aro, ik ga straks iedereen hiernaartie sturen dus als je wilt kun je even naar de rest toe, of je kunt alvast het beste plaatsje uitzoeken

Aro knikte en vedween naar de rest.

Jij:Goed Sasuke, geniet van je laatste paar vrije minuutjes, doe gek, trek je broek uit en ga rondjes rennen ofzo terwijl je op je brost trommeld omdat je dnekt dat je King Kong bent, ik ga naar Layla

2 seconden later

Jij:Goed Layla, ben je klaar? of wil je nog even gek doen? bijvoorbeeld je

Layla:Nee ik ga niet me broek uittrekken en rondjes rennen in mijn onderbroek terwijl ik op mijn borst trommel alsof ik King Kong ben

Jij:Ik wou eigenlijk zeggen 'bijvoorbeeld je muffin pakken en opeten'

Je hield een met roze glazuur en glittertjes muffin omhoog.

Jij:Ik zei toch dat hij een roze glittertjes muffin was

Layla:Edward gaat hier zo blij mee zijn, als ik bijvoorbeeld nu zeg dat je gelijk heb hoe ga je Sasuke dan noemen?

Jij:Dan hou ik op met Edward muffin te noemen en noem ik Sasuke voortaan RGM

Layla:Roze Glitter Muffin....

Jij:Dusss? heb ik gelijk?