Runaway • Sons of Anarchy
Door: HiddIeston
Laatst bijgewerkt: 15 uur geleden
Geactiveerd op: 3 maanden geleden
Liefde maakt blind. Niemand weet dat beter dan Dana. Vier jaar lang stortte ze zich in een relatie waarbij haar vriend de enige was die nog telde. Vrienden en familie raakte ze kwijt. Toen ze erachter kwam hoe toxisch haar relatie was, was het al te laat. Hij liet haar niet meer gaan.

Na een jaar slaagt Dana erin om weg te vluchten. Haar invloedrijke en criminele ex weigert haar los te laten en gaat over lijken om zijn eer te redden. Dana zoekt bescherming bij de motorclub van haar broer. Omringd door bendeleden ervaart ze enige veiligheid, al roept dat ook pijnlijke herinneringen op. Opnieuw wordt ze verliefd, maar wetend dat het alleen maar problemen oplevert als ze zich weer met iemand verbindt, houdt ze hem op afstand. Haar ex zal iedereen om wie ze geeft uit de weg ruimen als ze niet naar hem terugkeert.

Weer raakt ze dierbaren kwijt. Heeft ze wel een keuze?
Riding through this world all alone
God takes your soul, you're on your own
The crow flies straight, a perfect line
On the Devil's Bed until you die

Gotta look this world in the eye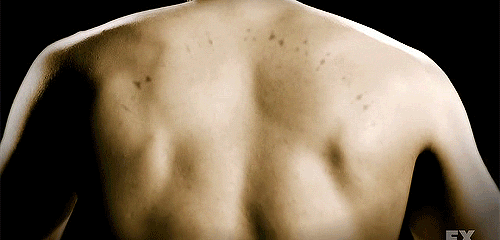 💀

Een nieuwe verhaallijn, maar met de personages van Sons of Anarchy.
Geen voorkennis nodig, geen spoilers.
De gecursiveerde tekst komt uit de titelsong van Sons Of Anarchy.