leraar leerling relatie '' 12+
The story Lea heeft een enorme crush op haar natuurkundeleraar Dylan. Als blijkt dat hij ook wat voor haar voelt storten zij zich in een liefdevolle relatie die natuurlijk geheim moet blijven! Maar dat blijkt zo makkelijk nog niet. Haar vriendinnen worden achterdochtig, haar ouders maken zich zorgen, mevrouw Sanders houdt hen extra in de gaten en Dylan ontvangt vreemde sms'jes... Zal hun relatie stand houden?
Dylan
Hij had een T-shirt aan, waardoor zijn gespierde armen zichtbaar waren. Ik nam hem helemaal in me op. Hij had een perfecte halve glimlach op zijn gezicht. Zijn haar zat op een volmaakte manier. En natuurlijk waren zijn diepbruine ogen net zo mooi als ze altijd al waren. Ik inhaleerde zacht, en nam zijn heerlijke geur –waar ik blijkbaar nog steeds niet aan gewend was- in me op.
Lea
Het meisje wat voorin zat, tegenover mijn bureau, glimlachte naar me. Ze had volle lippen, goudbruine krullen grijsblauwe ogen. Een schok ging door mijn lichaam. Ik voelde rare kriebels door mijn hele lichaam. Mijn hart bonsde bijna mijn borstkast uit en ik werd helemaal warm. Wat was dit?
Could I hold you close beside me,
Could I hold you for all time.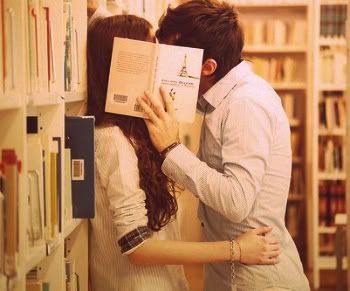 Falling in
love
is
awfully
simple
, but
falling out of love
is
simply
awful
.