Soulmate • Clato • THG [Beëindigd]
Door: fijota
Laatst bijgewerkt: 2 jaar geleden
Geactiveerd op: 3 jaar geleden
"Cato, what's a soulmate?"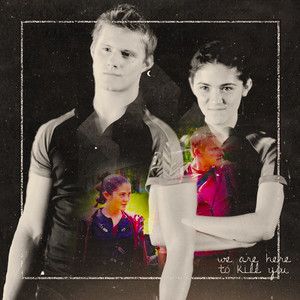 "It's a.. Well it's like a best friend, but more.
It's the person in the world that know you better than anyone else.
It's someone who makes you a better person.
Actually, they don't make you a better person,
you do that yourself because there inspire you.
A soulmate is someone who you carry with you forever.
It's the one person who… Who knew you and
accept you and… Believed in you before anyone else did.
Or when no one else would.
And no matter what happens you'll always love them.
Nothing can ever change that."
•THG story
•The starcrost lovers from District 2
•Cato x Clove
•Written and spoken in Dutch
•No story line
•74e Hunger Games
•Every week 2 new chapters
•Made by Loky
•Soundtrack||Trailer 1||Trailer 2