nesber
Laatst online:
1 week geleden
Voornaam:
Amber .N.V.
Status:
Woonplaats:
Hawkins
Leeftijd:
15
Hobby's:
The100, Stranger Things, The Society, Dynasty, Suits, Harry Potter en meer Netflix.
Website:
---
Nesber
♕ ♕ ♕
Cry a river, build a bridge and get over it.
— Sombre, My Angel

I'm awkward... but here ya go. Not that long, maar ik ben er ook geen van lange, nutteloze stukken. Hiya new friend, Het is niet alsof ik hier nu kan gaan lopen roepen over hoe lang we elkaar al kennen, of hoe diep onze vriendschap loopt — eigenlijk het totaal tegenovergestelde. Het enige dat ik echt kan zeggen is dat je een waardige tegenstander lijkt te zijn tegenover mijn weirdness, en dat is iets dat ik respecteer en waardeer. Dat gebeurt niet vaak. Je bent heerlijk sassy, en recht voor zijn raap. Of je daar vrienden mee kunt maken? Blijkbaar wel, want je hebt er een friend bij. *cue you got a friend in me lied* Ja gods, ik ben dus verder veel te awkward voor dit, dus bij dezen welkom in mijn leven, prepare to never leave. Kisses, bye. XOXO — Dot.
— Highgarden, brainkids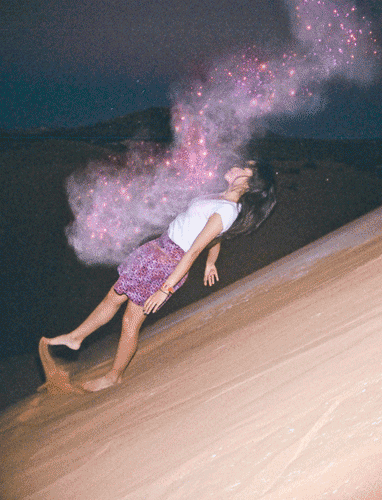 Can you see the lights? It's a city far away from here. I want to go there, but I don't like to travel alone. Would you like to join me? We just have to follow the stars. They are like a map in the sky. They know everything, they see everything. I think they secretly spy on us when we sleep and they leave when we're awake. Are you joining me or are you too scared? Don't you like the dark? Or am I not good enough to travel with. I'm boring you. Don't I? Alright then, ignore me! I'm going to travel this whole path alone. You can't stop me, because I'm already gone.
I can't hear you!
♕ ♕ ♕
---
Becoming a cold hearted motherfucker wasn't really what I planned to do with my life, but here I am.
Geregistreerd:
Laatst on-line:
Tijd on-line:
2 dagen 5 uur
Pageviews:
Aantal quizzen:
0
Aantal stories:
1
Aantal polls:
0
Aantal gedichten:
0
Aantal lijstjes:
0
Aantal hoofdstukken:
4
Quizzen ingevuld:
4
Hoofdstukken gelezen:
10
Reacties geplaatst:
1
GB berichten:
573
Forum berichten: